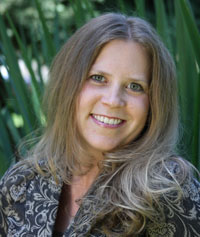 Ask an economist about the economy. Or a sociologist about society. Maybe you'd like to see the renowned InfoGraphics Lab? We're ready to connect you with faculty and facilities from any of the 14 departments and programs in Social Sciences. Contact Kat Walsch at (541) 346-0607 or kwalsch@cas.uoregon.edu.

How long has it been since you've been back to campus? The Development Office invites all alumni back to campus for an individualized tour. Care to have coffee with a philosopher? Or a backstage tour of the renovated Robinson Theatre? Whether your interest is in Classics, Folklore, Linguistics, or any of the 16 departments and programs in Humanities, we can introduce you to faculty and tailor a tour just for you. Contact Katrina McGee at (541) 346-3903 or katrinaw@cas.uoregon.edu.

Go underground -- visit the nanotechnology lab. This is just one of dozens of UO science facilities you can personally tour. Here's your opportunity to meet with research scientists from the nine departments in the Natural Sciences to learn about their latest work. Contact Sarah Cheesman, (541) 346-0044 or sec@cas.uoregon.edu.

Campaign Oregon Brings in $160 Million for CAS

The UO's highly successful seven year Campaign Oregon, which ended December 31, 2008, has enormously benefited the College of Arts and Sciences. Overall, the campaign brought in more than $850 million for the university. And it's not just the dollar amount that's significant.

According to UO President Dave Frohnmayer, "during this campaign, the amount of money the university receives annually from private gifts began to exceed the amount of revenue we receive from the state."

More than $160 million of the campaign total has benefited the College of Arts and Sciences -- or more than double the original CAS campaign goal of $75 million. The pie chart shows how the dollars have been allocated.

"During this campaign, the amount of money the university receives annually from private gifts began to exceed the amount of revenue we receive from the state." -- UO President Dave Frohnmayer