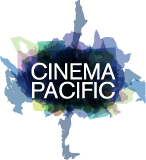 This past May the UO launched Cinema Pacific, an annual film festival that each year will feature films from Pacific Rim nations during the five-day event.
This year's festival, organized by Richard Herskowitz of the UO Arts and Administration program, included a special focus on Korean cinema, in addition to films from Japan, Australia and the West Coast of the U.S.
Through the innovative use of new media, in addition to film screenings and art exhibitions, the festival is designed to foster dialogue and discussion among participants, industry professionals and the general public.
One of the featured events this year was the UO Adrenaline Film Project, which matched up 36 budding filmmakers, drawn from both the UO and the community, with movers and shakers in the industry to produce short films in just 72 hours.
Cinema Pacific is sponsored by the UO Arts and Administration Program and UO Academic Extension, with support from the Cinema Studies Program, University Relations and the UO Erb Memorial Union Cultural Forum.
—Anne Conaway