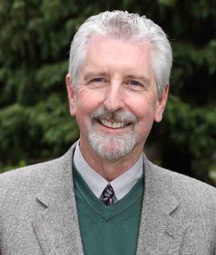 The term "interdisciplinarity" might seem like trendy jargon at other campuses, but it is part of our tradition at Oregon.
Scott Coltrane is Tykeson Dean of Arts and Sciences

One of the best practices now in fashion in higher education is interdisciplinarity. But this is not a new trend at the College of Arts and Sciences. CAS has long embraced the creative potential inherent in crossing disciplinary boundaries and challenging taken-for-granted knowledge.
The UO Comparative Literature Program—which integrates scholarship from literature, languages, anthropology, linguistics and more—is the oldest on the West Coast and has been publishing the world's leading journal in the field, Comparative Literature, since 1949. With similar longevity, the Institute of Molecular Biology has fostered an interdisciplinary research community at the UO since 1959. The IMB unites faculty members from the biology, chemistry and physics departments to promote creative discovery and train graduate students in cutting-edge science.
More recently, faculty members from psychology, biology and human physiology have joined forces to shape new fields of study like neuroscience. Technological capacities for brain scanning, along with better understanding of biological and psychological processes, have opened up new frontiers in brain science. Psychologist Mike Posner, for instance—who was honored last year by President Obama with a National Medal of Science—has drawn from the field of biology in transformative ways. His current research deals with genetic as well as experience-related factors in the development of brain networks that manage attention and self-regulation, and his work relies on molecular genetic methods, magnetic resonance imaging and electroencephalography.
Other neuroscientists—many of whom will have labs in the new Lewis Integrative Science Building—are exploring topics ranging from infant brain development to concussion recovery to posttraumatic rehabilitation using artificial limbs. Click here to read about for scientist's investigation into how the brain hears silence.
Across campus, the UO Folklore Program not only integrates faculty members from multiple disciplines in CAS but also includes faculty experts from the School of Architecture and Allied Arts. Folklore is in the process of adding an undergraduate degree and developing a wider network of research, teaching and outreach activities that will benefit the state and the region.
Last year, the UO added five full-time faculty members who focus on the complex interdisciplinary field of Latin American studies to support the new CAS major in the field. This year, CAS will be hiring tenure-related faculty members in the cross-disciplinary programs of environmental studies and cinema studies—with those faculty also holding joint appointments in departments such as sociology, German and Scandinavian, and East Asian languages and literatures. And we continue to develop the new (and yes, interdisciplinary) departments of women's and gender studies, international studies and ethnic studies.
So while the term "interdisciplinarity" might seem like trendy jargon at other campuses, it is part of our tradition at Oregon. I invite you to learn more about how we are building on this legacy with exciting new endeavors in this latest issue of Cascade.