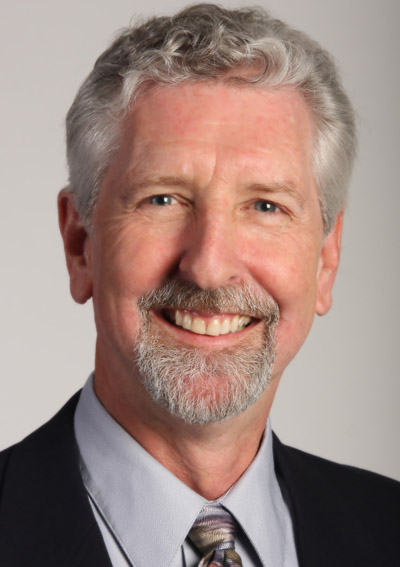 Scott Coltrane is Tykeson Dean of Arts and Sciences

This promises to be a banner year for the College of Arts and Sciences. We are "firing on all cylinders," as the saying goes, and I'd like to share with you the reasons for my optimism about the upcoming academic year.

CAS is essentially defined by its faculty. They deliver the goods — the teaching and research that makes CAS the intellectual hub of the UO. CAS is home to more than 500 faculty members, and we are about to welcome an outstanding cohort of new tenure-line faculty to campus.

Thanks, ironically, to the economic downturn, this has been an extraordinary year for faculty recruitment. Many of our new faculty might have been recruited by the most elite private and public universities in the nation, but many of these institutions have been hard hit by the global economic downturn — even more so than the UO.

Private universities like Harvard, which depend on enormous endowments for normal operating expenses, suffered major setbacks when the value of their portfolios plummeted. And public universities typically depend more heavily than the UO does on state funding — so when their state budgets crashed (California's for instance), so did state investment in higher education, and that meant reductions or even freezes in hiring.

This is the silver lining to the dark cloud of state funding in Oregon. As our new president Richard Lariviere has pointed out, the UO is actually in better shape than many public universities across the country — precisely because the state of Oregon has been disinvesting in higher education for so long.

Unlike, say, the University of Arizona, which receives about 40 percent of its funding from the state, the UO depends on state dollars for only 12 percent of its budget. So when the state fiscal crisis hit and rippled through to the UO, it affected a relatively small piece of our overall budget.

This same balance of factors has also contributed to our strong enrollment numbers. Because the UO continues to be a great value — particularly compared to nearby states, where tuition hikes have been much higher — we expect this fall's enrollment to be robust.

Our new faculty and students will be arriving just as the UO implements a new academic plan that reaffirms the central place of liberal arts and sciences at the UO. "Liberal Education at Our Core," is stated as the first value in the academic plan and is described as follows:

We hold fast to a tradition of higher education that has prevailed in this nation since its very founding: a course of study that is rightly described as "liberal" because it prepares students for full participation as citizens in a free, democratic society, and enables the full development of human potential.

This reaffirmation is essential because the economic downturn has prompted widespread dialogue about the value of liberal arts education. This dialogue continues in this issue of Cascade with a roundtable discussion among three humanities professors, entitled "The Life of the Mind in Troubled Times."

I invite you to join the conversation by filling out our CAS alumni survey. More than 1,300 alumni have already responded, and if you have not had the opportunity to participate, send an email to cascade@uoregon.edu to get a link to the online survey or a print copy. I am gratified at the response thus far — all the more reason for an optimistic outlook for the year ahead.