Learn about ongoing research in human physiology.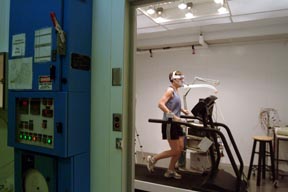 Watch a VIDEO interview with professor John Halliwill who explains how a special chamber on campus helps scientists understand how the human body responds to climatic conditions. The chamber helped athletes prepare for conditions at the 2008 Olympics in Beijing.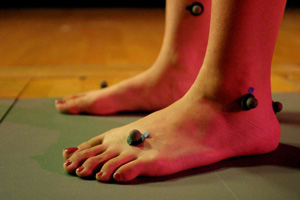 Watch a VIDEO interview with professor Marjorie Woollacott as she talks about her cutting-edge research into balance control in older adults. Her team is studying why people fall in order to develop therapeutic programs to help improve balance.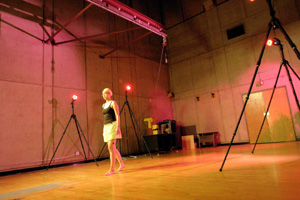 Watch a VIDEO interview with professor Li-Shan Chou who discusses research in the motion analysis lab, where Chou's team can detect changes in how a person walks in much greater detail than the eye can see. By using motion analysis, they've found it takes at least a month for a person to recover from a concussion and walk normally again. They're now developing therapies to help concussion sufferers recover more quickly.

For more information about the research collaboration between the Department of Human Physiology and Eugene's medical community, read the full story.