It's especially crucial that we get the leadership mix right, as this fall the UO has exceeded an enrollment of 25,000 students for the first time.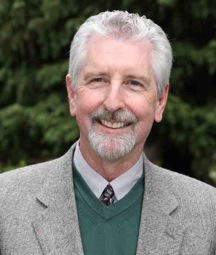 Scott Coltrane is Tykeson Dean of Arts and Sciences
G
reat institutions embrace social and economic changes by seizing strategic opportunities to build excellence. We are in the midst of such change at the University of Oregon, with major shifts occurring in leadership.
It's especially crucial that we get the leadership mix right, as this fall the UO has exceeded an enrollment of 25,000 students for the first time—at the same time we are poised to transition to an independent governance model, a prospect that is becoming more of a reality than ever.
During the past year we lost a visionary and outspoken president, Richard Lariviere; had the good fortune to have the best academic leader in the country as an interim president for seven months, Bob Berdahl; and now boast one of the finest administrators in all of higher education as our seventeenth president, Michael Gottfredson.
Gottfredson is a noted scholar of criminology and served for more than a decade as executive vice chancellor and provost at the University of California at Irvine where he led efforts to significantly grow enrollment, add new faculty members and create new schools and academic programs. During his tenure, UCI was invited to join the Association of American Universities (AAU), the elite organization comprised of top research universities that includes the UO.
According to his former colleagues, Gottfredson has the ability to build consensus around common goals, even under stressful circumstances. In the face of deep budget cuts and hiring freezes he was able to increase UCI's revenue sources and build strategic alliances while maintaining high-quality programs. Strategic planning and budgeting allowed UCI to take advantage of a tight job market and entice some of the best faculty members and researchers in the world to the campus. In addition, Gottfredson oversaw the construction of forty-plus UCI facilities, valued at more than $1.8 billion.
Within the College of Arts and Sciences we are also undergoing significant leadership change that bodes well for the future, welcoming three new members to our executive team in the past few months. Ian McNeely, associate professor of history and former chair of the UO Undergraduate Council, takes on the role of associate dean for undergraduate education; his focus will include enrollment and student advising, new educational programs and related academic issues.
Gordon Taylor, former CFO for the dean of Dartmouth College, joins us as the new associate dean of finance and administration. Gordon brings considerable experience in finance and investment banking in addition to his higher education experience. Our new administrative director is Miriam Bolton, former executive assistant to the UO provost and to the dean of the business college. In addition to having served this past year on the presidential search committee that successfully recruited Mike Gottfredson and currently serving as elected chair of the UO Officers of Administration Council, Miriam is a former deputy sheriff, enabling her to literally "watch our backs."
Together these three individuals bring considerable skill and vision, a wealth of knowledge about best practices and great enthusiasm for the core mission of the college. The team is in place and we are poised to take advantage of opportunities that any new changes will bring.