Humanities
The Magic of Shadows
MOMA and Berlin Film Festival feature a retrospective inspired by UO professor's book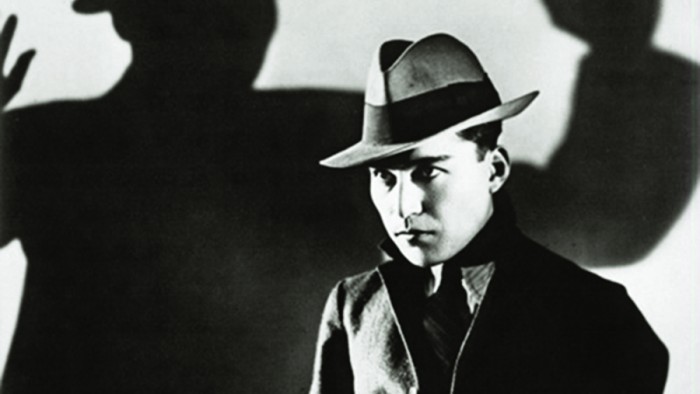 Nearly a century ago, a luxurious car pulled up to a movie set on the outskirts of Tokyo. From the car emerged the cinematographer Kotani Sochi, who had been working in Hollywood with the legendary director Cecil B. Demille.
Grabbing a reflector from an assistant, Kotani climbed up on a wall and angled the reflector down from on high, transforming the mix of lighting on the set below into a dramatic contrast of dark and light. His Japanese filmmaking colleagues were astounded.
The year was 1920 and Kotani's legendary flourish is considered the "enlightening" moment that began a transformation of lighting styles in Japanese cinema. This transformation took place over many decades, complicated by conflicts between artistic tradition and innovation as well as evolutions in film technologies and political struggles across international borders (most notably, World War II).
This unfolding drama is captured in The Aesthetics of Shadow (2013), a book by Daisuke Miyao, an associate professor and department head for East Asian languages and literatures. Miyao tells the tale of intriguing personalities—actors, directors, studio executives, cameramen, lighting specialists and more—whose efforts over the decades combined to shift the characteristic "bright and cheerful" look of Japanese cinema (inherited from Kabuki theater) to a more nuanced aesthetic that relies on the "magic of shadows" to convey emotion, dramatic tension and mystery. This became a distinguishing aspect of Japanese cinema and also influenced filmmakers around the world.
"Cinema is a medium of light and shadow," said Miyao. "Even in the age of digital filmmaking, lighting is essential. It's a technology of light."
Last year, New York City's Museum of Modern Art took note of Miyao's analysis and organized a film series inspired by his book, also called "The Aesthetics of Shadow." In early 2014, the Berlin Film Festival followed suit and dedicated its annual retrospective series to the same theme, with the same lineup of films.
Featuring more than thirty films from Japanese, American and European filmmakers, both events explored how directors and cinematographers use lighting design for narrative effects such as suspense, danger and ambiguity. For instance, the Berlin festival program describes the Japanese crime film, That Night's Wife, as using extremes of dark and light to tell its story via details such as "the gleaming white gloves worn by the law enforcement officer" as contrasted with the "black fingerprints left by the culprit on a bright pane of glass."
Another festival theme centered on "lighting styles" that helped define the images of movie stars like Marlene Dietrich, Greta Garbo and Hazegawa Kazuo in Japan. In Shanghai Express, says the Berlin program, "the director wreathed his leading lady in a halo shining down from the studio heights, which stylized Marlene Dietrich according to his requirements into either a seductive vamp . . . or a Madonna."
Miyao's work has been the subject of a previous film series at the Museum of Modern Art in New York, based on his first book, Sessue Hayakawa: Silent Cinema and Transnational Stardom, which was awarded the 2007 Book Award in History from the Association of Asian American Studies.
— Lisa Raleigh
Caption: A scene from "That Night's Wife," one of more than thirty films shown during the Aesthetics of Shadow retrospective at both the New York Museum of Modern Art and the 2014 Berlin Film Festival. The retrospectives were inspired by a book of the same name by Daisuke Miyao, associate professor of East Asian languages and literatures.