Social Sciences
New Minor, Major Region
Students explore the political, cultural and social forces that shape the Middle East and North Africa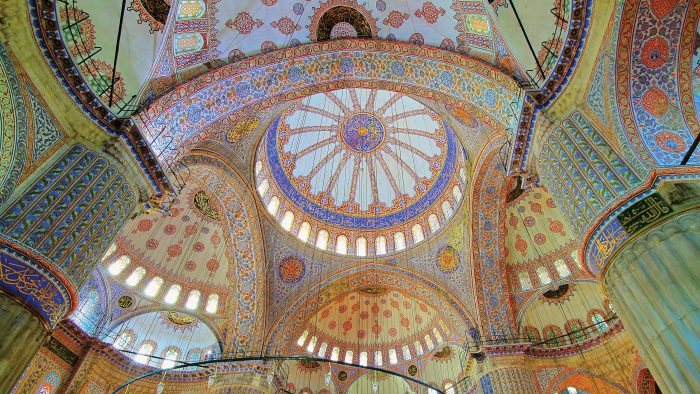 It's nearly impossible to read the news without reading about the Middle East.
That news often centers on conflict. But there's much more to the story than geopolitical strife, and UO students can now gain a much broader understanding of this vast, diverse region.
Students are exploring the political, cultural and social forces that shape the "cradle of civilization" within a new minor on the Middle East and North Africa.
Through the minor's course work, one of the goals "is to show the way that ordinary people go about living their lives in the context of all of the violence," said coordinator Diane Baxter, an anthropology lecturer. "The reality is much richer and more complicated than what people see on the news."
To earn the minor, students choose from new and existing courses in religion, Arabic studies, anthropology and more. Requirements include Baxter's Introduction to Middle East Studies and four credits from among a half-dozen courses in geography, international studies, political science and comparative literature; electives from the humanities and social sciences must also be completed, for 16 credits.
New offerings include the following subjects:
• Character of the Middle Eastern city, providing a neighborhood-level tour of selected locales, including local architecture and the symbolism found in buildings and parks
• Middle Eastern theater, which explores cultures, politics and people through the stage
• Cultural geography of the Middle East, which highlights people, landscapes and cultures
The minor will serve those who seek careers tied to the Middle East and North Africa, Baxter said, and those who simply want to be well-informed global citizens.
It was proposed by history alumnus William Rutherford, owner of a Portland-based investment company and a former Oregon state treasurer. With his support, the college has added a minor for one of the last parts of the globe for which the university did not have a specialized area of study.
Said Baxter, "He has a sense of how vitally important this region is."
—Jim Murez