Social Sciences
Latin Flavor
Portfolio-building via language, cultural proficiency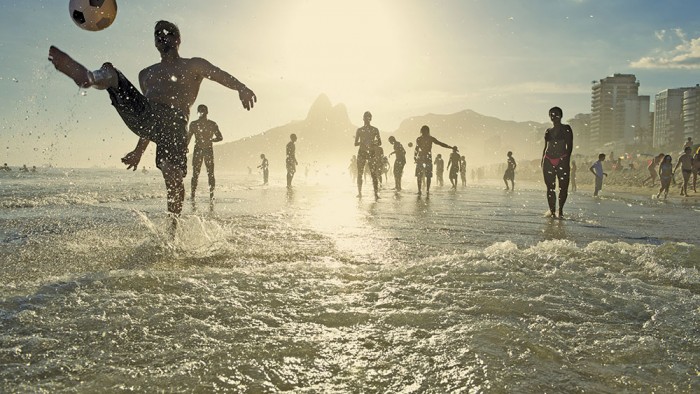 Scott Erdman, Class of 2012, is a legal assistant at Hecht and Norman, a Eugene law firm specializing in immigration law.
Miranda McGee, BA '11, is a client service associate training coordinator at Fisher Investments in Portland.
Elizabeth Dalton, BA '11, is an ESL (English as a second language) teacher at Portlandia International School of Languages, also in Portland.
What do they have in common?
An undergraduate degree in Latin American studies (LAS).
One of the newest majors at the UO, the LAS degree program is paving the way for a diverse range of careers by offering students sophisticated language and cultural instruction, enhanced by real-world experiences such as internships and study abroad.
LAS bills itself as an "intellectual adventure." Like every other major field of study in the College of Arts and Sciences, Latin American studies does not steer students toward a fixed career outcome. Instead, "we provide the skills to pursue an almost infinite number of career paths," said W. Andrew Marcus, interim dean of arts and sciences (see Dean's Page).
This is especially true in LAS, where third-year Spanish or Portuguese proficiency is a requirement for the major, thereby establishing portfolio-building skills that are increasingly in demand: Spanish because demographic shifts mean that US businesses, government agencies and nonprofits increasingly serve Spanish-speaking Latin American clients; Portuguese because it is the seventh most-spoken language in the world, and Brazil, with 200 million Portuguese speakers, is the world's fifth-largest economy, a major trading partner and an international cultural force.
In fact, recognizing Brazil's impact on the global stage, the LAS program has declared 2014-15 "the year of Brazil." According to LAS program director Monique Balbuena, a literature professor in the Robert D. Clark Honors College, "All of our activities this year, the scholars we're bringing in, the lectures we're promoting—it's all focused on Brazil."
Portuguese or Spanish language proficiency is more than a path to career readiness; it's also an indispensible tool for gaining insight into Latin America as a whole—a region of more than 600 million inhabitants, 13 percent of the Earth's surface area and a combined gross domestic product of $6 trillion—as well as individual countries and cultures.
With language skills at the core, the LAS program also explores the cultural, historical, geographical and political factors that define the challenges and opportunities of the region. More than 45 faculty members from academic units such as journalism, ethnic studies and environmental studies teach classes affiliated with LAS and contribute their expertise to a comprehensive understanding of the region.
As a new major, LAS is a small one, with about 30 students formally majoring in it. But hundreds of other students take LAS-related classes each term.
"Most courses related to Latin America are always full," said Carlos Aguirre, a history professor and the previous head of the LAS program. "Many of them are history majors, Spanish majors, international studies majors, political science majors. They want to learn more about Latin America. But no matter what their major field of study, they benefit from the growing presence of the program." 
—Lisa Raleigh