Social Sciences
The Food Network
New program focuses on the cultural, economic and environmental impact of food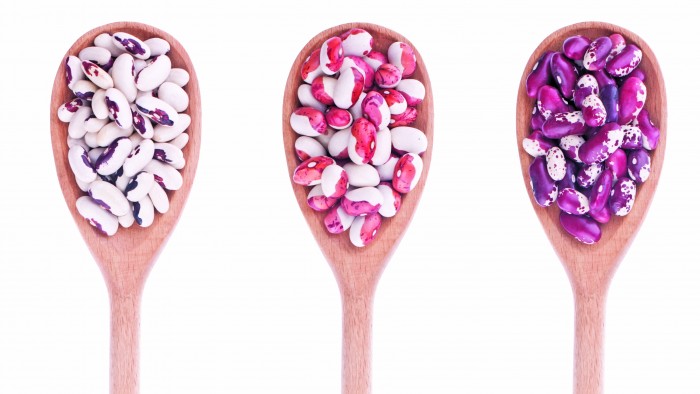 Food is a human universal. It helps define a culture's unique identity (e.g., French cheeses, Louisiana gumbo). It has been a commodity since the beginning of humankind, with food products bartered between the earliest communities and now traded internationally for hundreds of billions of dollars each year.
The ways food is produced, distributed and consumed are subject to ongoing debate. Is the Big Ag takeover of organic producers a good or bad thing? What is the environmental cost of having fresh produce available year-round in the United States, when much of it is transported by plane and truck from Latin America? What happens when a foodie item like quinoa becomes so costly that the Peruvians who produce it (and have traditionally relied on it as a staple in their diet) can no longer afford it?
To examine issues like these and many more, the UO has launched a new graduate specialization in food studies.
Scholarship and research related to food have long been the province of agricultural schools, where the specialty of food science is a standard realm of study. In food science, researchers emphasize the methods for producing and improving food products, and in many cases these same institutions also offer programs in nutritional science.
At the UO, a new type of food studies is emerging—one that brings together scholars from numerous arts and sciences fields to explore the essential role that food plays in human life: how food has shaped our cultures, traditions, history and systems of commerce, as well as our relationship to the natural world.
"The program developed out of a growing recognition that an integrated perspective on food matters is vital to developing fuller understandings of complex food-related issues," said Stephen Wooten, a cofounder of the program. Wooten is an associate professor of international studies and anthropology, and director of the UO's study-abroad program.
Faculty members and graduate students from across the humanities, social sciences and sciences—from English, folklore, environmental studies, biology, anthropology, Asian studies, history, geography and more—have combined forces to launch this new graduate specialization, which made its debut in fall 2013. Through the program, graduate students who are pursuing a degree in any field of study can take 18 credits among a select group of courses and earn a food studies certificate along with their advanced degree. Next on the horizon will be a minor in food studies for undergraduates.
Courses range from a literature course in African American foodways (the cultural, social and economic practices relating to the production and consumption of food) to an environmental studies course in sustainable agriculture to an anthropology course on plants and people. Several biology courses are included as well: botany, mycology, and biology and politics. Students will also have the opportunity to participate in internships, research colloquia and career workshops.
— Lisa Raleigh