Flashback to the Wayback Days of GSS
The revival of the general social science major (see "Social Sciences Redux") prompts us to hop in the wayback machine to the 1960s and '70s, when more than 1,200 UO students received a degree in this field. Where did they go from there? What did a GSS degree prepare them for?

Clayton Steinke '65, for one, credits his multitude of social science classes—from anthropology to history, sociology and economics—with helping him understand the dynamics of human relationships, thereby supporting his later management role in business. In 1975, he joined Willamette Valley Company as a purchasing agent and stayed with this Eugene-based distributor of mill supplies for the next 25 years, retiring as a vice president of corporate purchasing and inventories in 2000. To honor the value of his education, Steinke and his wife, Sheryl '65 (sociology), MS '68 (library science), recently established a scholarship for new GSS majors. (For more information, contact Kat Walsch, kwalsch@cas.uoregon.edu.)

Here are some examples of how other general social science majors have found their true calling during the last few decades.
Click on the title or name to jump to the story:
Up In the Air — Arthur Hurley '68
First Graduate — Rozanne Enerson Junker '73
Blues Brother — Vince McGilvra '68
Driven to Success — Barbara Nelson '64
Global Medicine — Jeffrey Shear '71

Up In the Air
Arthur Hurley '68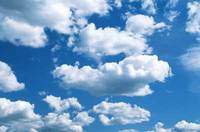 Arthur Hurley always wanted to be a pilot. But his dream wasn't just to fly an aircraft—he had a fascination with other cultures and countries as well. Accordingly, he took up a GSS major with the intention of learning about the world.

Just a year after graduation, he was in the air flying jet transports on embassy runs for the U.S. Air Force, based in Dover, Delaware. Some years later he joined Western Airlines (now Delta) and flew as a commercial pilot until his retirement.

During his career he traveled widely to western and eastern Europe, Russia, Africa, the Persian Gulf and Asia. He even had an opportunity to visit the People's Republic of China when formal diplomatic relations began in 1973.

He credits his undergraduate degree with instilling a long lasting appreciation for the many places and cultures he has seen, and acknowledges especially his art history and Asian history courses with Patricia Lawrence and Paul S. Dull, respectively.

"In my travels, whether to the Acropolis in Athens or the temples of Kyoto, I would view these structures from ages past and recall Professor Lawrence explaining just why they were important," he said.

Hurley retired from flying in 2004 and now lives in Napa, California.
First Graduate
Rozanne Enerson Junker '73

Rozanne Junker has served the public interest in many capacities. She recently retired as the founding executive director of First Graduate, a San Francisco-based nonprofit whose mission is to help students finish high school and become the first in their families to graduate from college. It's a mission Junker strongly relates to as the first college graduate of her own family.

But First Graduate is only the latest in a long line of career accomplishments. She has worked for a Republican U.S. senator from North Dakota; as a deputy director in the first administration of California Governor Jerry Brown, a Democrat; in the private sector as a strategic planning manager; and as executive director of CORO, a leadership training foundation, where she started a youth leadership program that has been modeled around the country.

Junker credits her GSS major for exposing her to a world of possibilities. "With GSS you get to see the whole picture," she said. After receiving her BS, Junker stayed on at the UO to obtain an independent study MS (combining graduate course work in anthropology, economics and history) and then a doctorate in political science.

Her first retirement project: an investigation into her family's history, including a research trip to the location of a secret weather station in Labrador, Canada, where her uncle was stationed in World War II.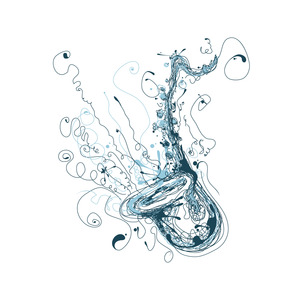 Blues Brother
Vince McGilvra '68

Vince McGilvra has taken the road less traveled. And he credits his GSS degree for putting him on that path.

"After 12 years of Catholic education and memorization, my mind was expanded [at the UO] in my first history course," said McGilvra, "which was taught by an Irish socialist . . . at 8 a.m., no less."

McGilvra served in the U.S. Air Force for four years after graduating from the UO. Following his discharge, he embarked on a solo soul-searching trip across America, during which he met a motley assortment of kindred spirits.

Later, he returned to school, earning a business degree from Arizona State University. He started a small business, and when it failed, he decided to take to the road again and travel the world.

Upon his return to his home turf, he and two partners decided to buy Skipper's Smokehouse in Tampa, Florida. They transformed the restaurant, which offers a variety of Caribbean- and Louisiana-inspired food, into a musical Mecca that hosts well-known artists from around the world.

The Smokehouse was named "Best Blues Club in America" in 2001 by the Blues Foundation.

"It's casual and friendly, just like the UO," he said.

McGilvra retired last summer and is enjoying life in Tampa with his wife, Bridget.

"My career path could not have been envisioned by anyone," he said. "I could not have planned for a better life."

Driven to Success
Barbara Nelson '64

In 1986, Barbara Nelson opened an Acura automobile enterprise in Bellevue, Washington. At the time she was one of only a handful of women in the country who owned an automobile business. Rather than see this as a disadvantage, she capitalized on the distinguishing circumstances.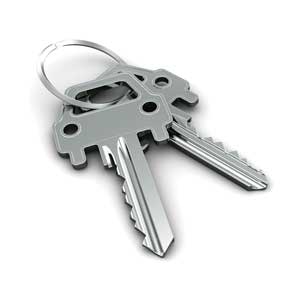 "My marketing approach was different. I made it very clear that I wanted women to be taken care of in the service department," said Nelson.

Those who have lived in the Seattle area long enough may remember her advertisements; she posed for them with her white standard poodle. Nelson turned her enterprise into one of the most successful Acura dealerships in the country. In 1994 she received the Nellie Cashman Woman Entrepreneur of the Year Award.

Both practical and business savvy from a young age, Nelson said she chose GSS as her major because it allowed her to make the most of the multiple credits she had acquired from other colleges before arriving at the UO.

Today, Nelson's son runs the day-to-day operations of the business and Nelson, though still a 51 percent owner, describes herself as mostly retired.

Among the hobbies she acquired as a dealer was a love of classic cars. She has some 30 vehicles in her collection, mostly from the 1930s and '40s.

Global Medicine
Jeffrey Shear '71

Jeffrey Shear never anticipated that his GSS degree would lead to a career in medicine. "I thought I'd end up teaching history or possibly anthropology," he said.

But his education did indeed lead him to an unexpected profession, in some unexpected places. Most recently, he taught pathology at the American University of the Caribbean School of Medicine.

After Shear completed his UO degree, he did a year of language study in Belgium and then taught high school in the Congo for two years. While abroad he met several American medical students, teachers and missionaries whose encouragement led him to apply to theUniversity of Kansas, where he enrolled in medical school and completed his MD degree in 1979.

His medical practice took him across the country and the world. After completing his pathology training and fellowships at the University of Texas and Ohio State University, he practiced lab medicine, cytopathology and surgical pathology in West Virginia, Kansas,Texas and Nevada. He has also lived in such far-flung places as Saudi Arabia, Canada and the Netherlands Antilles.

Shear retired from his practice as a pathologist five years ago and now lives part of the year on the Oregon coast, where he likes to bike and write.

"My studies at the UO gave me a desire to understand other people and experience firsthand their cultures and way of life—to 'walk in their shoes,'" he said.