Social Sciences
Doubling Down
Fascination with Russia inspires not one but two honors thesis projects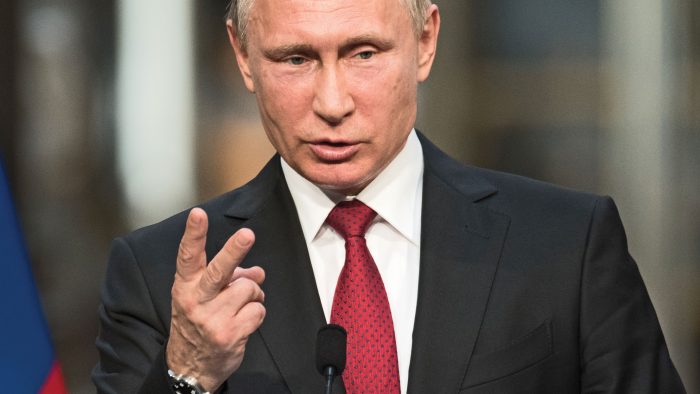 It all started with a book on Russia's last ruling monarch, Tsar Nicholas II.
Lacey Whitwer (below) was a high schooler waiting tables in Springfield, Oregon, seven years ago when a customer left her Robert Massie's Nicholas and Alexandra as a gratuity. He was one of her regulars; he knew that as tips went, Whitwer preferred knowledge to money.
The book exposed Whitwer to the richness of Russian history, sparking in her an intellectual curiosity about the world's largest nation. It was the beginning of her transformation into an ambitious university student who has gained a deep understanding of—and memorable experiences in—a country she describes as misrepresented in the media.
Whitwer graduated earlier this year with degrees in Russian studies and political science, with honors in both. To earn the honors distinctions, she wrote a research thesis in each of the two departments.
For her paper in Russian, East European and Eurasian studies, Whitwer examined Russia's relations with the West in the 1920s, an unstable period following World War I during which nations competed to reestablish themselves and, in the process, forged alliances that often prompted suspicions. For instance, Russia aligned temporarily with Germany—in part to isolate that country from the capitalist European bloc, Whitwer argued—but by the decade's end, ties between the two had eroded because of a climate of distrust throughout the region.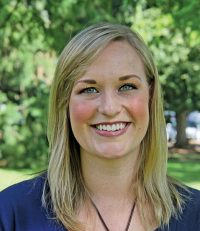 By contrast, Whitwer turned to modern-day Russia for her political science thesis, exploring a nascent but growing trend of volunteerism under President Vladimir Putin.
Older generations—remembering Soviet "compulsory volunteer work"—are reluctant to participate, Whitwer said, but youth are increasingly giving time to environmental protection, youth welfare, convict rehabilitation, drug prevention and other concerns.
Whitwer based her research in part on interviews she conducted earlier this year with exchange students visiting from Stavropol, a city of 400,000 in southwestern Russia. Then in July, she spent 10 days in Stavropol, immersing herself in the volunteer movement and witnessing firsthand what she had been examining from afar.
In the Caucasian mountains close to the Georgian border, Whitwer met a woman who volunteers for an organization similar to the Make-A-Wish Foundation in the United States; it provides cancer-stricken children with an opportunity for an exciting experience, such as a motorcycle ride.
She also interviewed a volunteer who provides art therapy to children, working with them to create short, animated films that help the kids cope with difficulties such as loss.
"Recognizing that the state is incapable of meeting every social need, Russian civic engagement is developing, evolving and growing," Whitwer said. "The aim is to create positive change."
When she first arrived in Stavropol, Whitwer encountered a reluctance among the locals to accept her. That changed as she connected with them by sharing her love of Russian history, novels, music and other aspects of  culture, all of which she had explored during her four years of college.
"I've met Russians who think negatively of Americans," Whitwer said. "But after we talk a bit they say, 'OK, maybe not all Americans are so bad.'"
Whitwer's diverse academic portfolio—which also included leadership of the campus Russian club and performing in a bilingual production of a Russian play—earned her a full ride to graduate school. She is pursuing a master's degree in Russian, East European and Central Asian studies at the University of Washington.
—Matt Cooper