Social Sciences
Global Gypsies
Confronting persecution of Europe's largest ethnic minority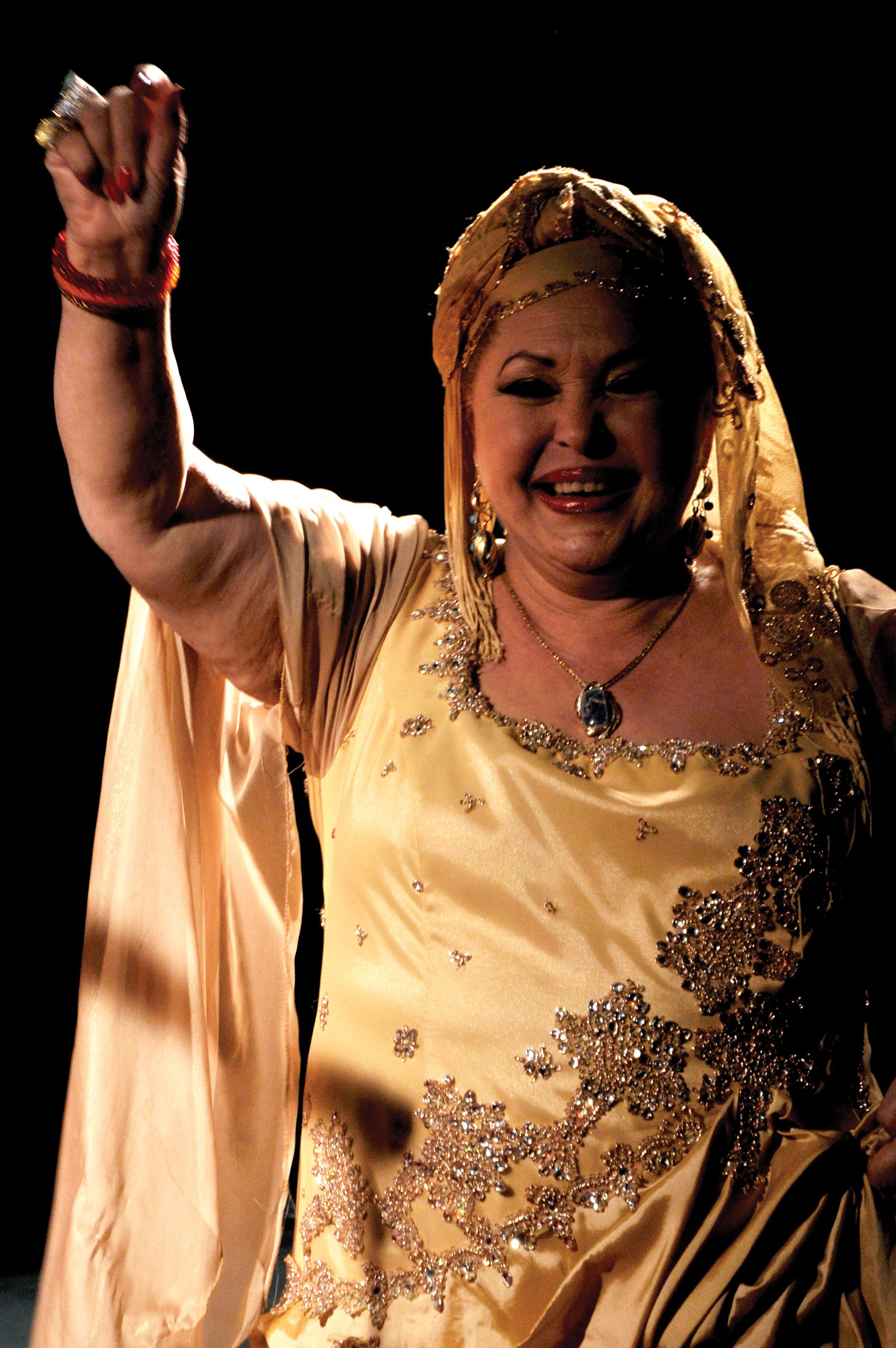 Esma Redžepova was a singing superstar. Billed as "Queen of the Gypsies," she sang of love and adversity in her native Roma tongue, filling elite concert halls over a career spanning five decades. She was honored by former Indian Prime Minister Indira Gandhi and proclaimed a national artist by the president of her homeland Macedonia. Her death in December prompted tributes across social media and around the world.
It is ironic, then, that a woman revered for generations comes from a people largely persecuted for generations. The Roma—Redžepova's people—have endured intense racism and discrimination from Eastern Europe to the Pacific Northwest, from the 1500s to the present day.
So says anthropology and folklore professor Carol Silverman, long an advocate for Roma, the accepted name for a group also referred to as Gypsies. In a new project and a new course on the UO campus, she examines the plight of Europe's largest ethnic minority, simultaneously loved for their music while, according to Silverman, systematically harassed and treated as criminals.
"People's association with the term 'Gypsy' is fiercely divided into two stereotypes," Silverman said. "One, a romantic vision that celebrates their music and culture. And another that criminalizes the group."
The Roma, numbering 13 million, were traditionally nomadic, living mostly in Europe and the Americas. Silverman was first introduced to them when she traveled to the Balkans after teaching herself how to translate the lyrics of the songs she loved for folk dancing. She quickly developed an academic interest in Roma music and culture that evolved into study of their political reality.
That reality is grim. Roma were enslaved and traded in Romania until the mid-19th century and killed by the hundreds of thousands during the Holocaust. Today discrimination includes racial profiling by the police, Silverman says—she has protested training materials for officers in the US that characterize Roma communities as an "invasion" that leaves no city safe.
In recent articles and a book in progress, Global Gypsy: Representation, Appropriation, and Balkan Romani Music, Silverman notes that non-Roma musicians, DJs and producers profit from Roma music—which currently is hip in Europe and the US—but many Roma musicians are living in poverty. Unemployment rates of Roma in Eastern Europe top 80 percent.
Silverman traces how outsiders repackage Roma culture to serve commercial ends. Gypsies and the gypsy motif, she notes, are co-opted for fashion shows, belly-dance troupes, reality television and music venues on several continents.
To tell the story, Silverman relies on Roma voices, conducting interviews with musicians and activists who are central to the struggle for control of their own culture. These representatives are also an important aspect of the university's first-ever course on Roma, which started earlier this winter.
In the class, "Gypsies/Roma, Others/Selves," funded by the Oregon Humanities Center, students examine how others view the Roma and how they represent themselves. Silverman draws similarities between the Roma experience today and that of Jews, Muslims and African Americans at particular points in history.
Guest speakers, all Roma, include a human-rights policy researcher, an American filmmaker and a Spanish comic book activist. The firsthand interaction with artists and activists and the use of materials written from a Roma perspective are a potent combination, Silverman said.
"Students are digesting challenging questions of cultural expression, change and power," she added.
—Matt Cooper