Probing Pompeii
Digging up a different take on Pompeii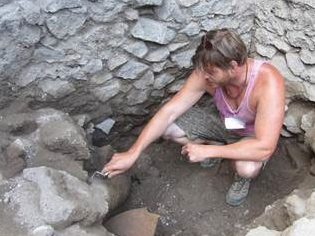 Kevin Dicus (left) is part of the Pompeii Archaeological Research Project: Porta Stabia.
Under this American research project, scientists are rewriting the social and economic history of Pompeii between the second century BC and its destruction in AD 79. They're excavating an overlooked and understudied middle-class neighborhood in the shadow of the great public spaces.
Watch a video of the project.