Humanities
Turned Inside Out
Reading the greats from within prison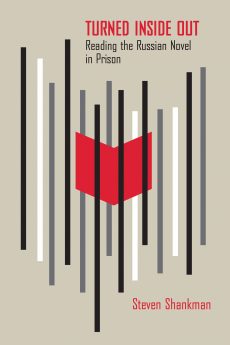 When Steve Shankman stepped into Pennsylvania's Graterford Prison in 2006, he felt a sense of unease.
The English and classics professor was there to train as an instructor in an innovative undertaking: the Inside-Out Prison Exchange Program, which brings together college students and inmates to study as peers behind prison walls. The UO program, which Shankman launched with a course on Russian novelist Fyodor Dostoevsky in 2007, is among the nation's largest.
In his forthcoming book, Turned Inside Out: Reading the Russian Novel in Prison, Shankman reflects on working with his students and prisoners in Oregon corrections.
Dostoevsky described being turned inside out by incarceration in his prison memoir, Notes from the House of the Dead, Shankman writes. In his own book, the UO professor shows how he and his students were turned "inside out" through reading Dostoevsky and others behind prison walls.
Said Shankman: "I have witnessed the power that these great writers have, especially in this particular context, to change lives."