The journey to Tykeson Hall
From a one-room schoolhouse to a university hub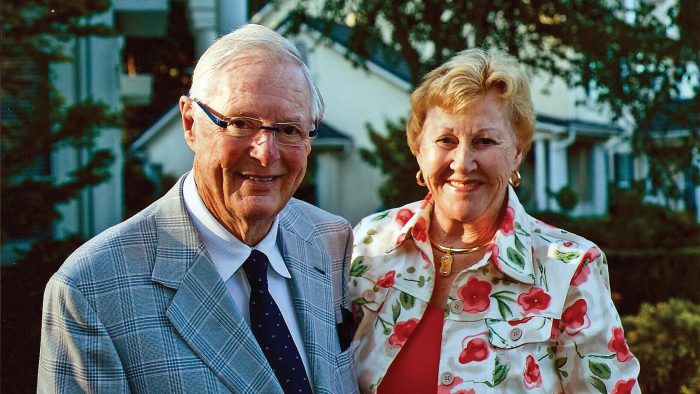 Don and Willie Tykeson made a lead gift of $10 million to the new building, which paved the way for a $17 million state match. According to their daughter Amy, her parents were impressed with the idea of a building that centered on preparing the next generation for a rapidly changing world. "This concept for student success captivated them."
This story traces an arc from a one-room schoolhouse to a 65,000-square-foot university hub. It's the story of Don Tykeson and his wife Willie, and the deep value they place on liberal arts education, most recently realized through their lead gift of $10 million to launch the Tykeson College and Careers Building.
Don grew up in Newberg, Oregon, where he attended school in the 1930s in a one-room country schoolhouse. His father was a farmer and wanted his son to follow in his footsteps, but Don decided to attend the University of Oregon, putting himself through college by working on a fishing boat.
Several life-changing events took place at the UO that set the course for Don's personal life, his professional career and his many decades of supporting the future of education through philanthropy. He met his wife, Willie, at the UO and earned a degree in business in 1951.
Demonstrating the initiative that would eventually make him a successful entrepreneur, Don completed his business degree requirements early. In fact, he got through them as soon as possible to make sure he had time to explore a wide range of arts and science courses beyond his major — to expand his horizons, satisfy his wide-ranging curiosity and establish himself as a well-rounded person for whatever the future might hold.
"I think it's a foundation for life," he said. "You're on this planet to enjoy, contribute, make a difference, lead a fulfilling life and have fun along the way, and I think a liberal arts education helps equip you very well for that."
Auspicious advice
Before seeking his first job, Don received some advice from Robert D. Clark, then assistant dean of the College of Arts and Sciences and later the UO's eleventh president: He should get a job in journalism. Don went on to land a job in newspapers, though not as a journalist; he was hired by The Oregon Journal in Portland in the classified ad sales department. He credits this first job with introducing him to many practical aspects of the business world.
From there, Don went on to become a broadcast media pioneer, starting with KPTV in Portland, one of the world's first commercial television stations, and then buying a minority interest in KEZI, channel 9 in Eugene. As president, Don transformed KEZI into Liberty Communications by building a national broadcast and cable TV enterprise. Liberty was the seventeeth-largest multisystem operator in the US when it was sold to TCI in 1983.
Don continued to invest in television, cable and pager provider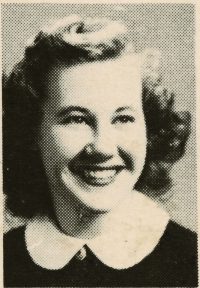 s in Oregon. He purchased Bend Cable in 1984 and expanded the company (later known as BendBroadband) into a regional telecommunications provider over the ensuing years. He ran it until 1997, when he turned it over to his daughter, Amy (also a Duck, with a bachelor's degree in business and an MBA).
This family's financial success has been channeled into tens of millions of dollars in philanthropic giving that has benefited Oregon communities in countless ways. The Tykesons — both as a private couple and through their family foundation — have dedicated their giving to education, health care and the arts.
A warm spot in their hearts
The UO has been a special beneficiary of their generosity, for both its mission and the personal history it represents. "My parents met on a blind date at the UO," said their daughter, Amy. "The university has a warm spot in their hearts."
In the College of Arts and Sciences, the Tykesons have already created a named position for the dean, as well as an endowment for innovative undergraduate teaching. Elsewhere on campus, they have funded a named professorship in the Charles H. Lundquist College of Business and also supported construction projects, scholarships, athletics and the arts. Don is a trustee emeritus of the UO Foundation board. For their service, he and Willie received the UO Presidential Medal in 1997 and the Pioneer Award in 2001.
In 2014, W. Andrew Marcus, who holds the Tykeson deanship in CAS, invited Don and Willie to become the lead donors for a one-of-a-kind building in the heart of campus. The proposed building would bring academics and career advising together under one roof—a campus center designed to help students more intentionally pursue an academic program that will set them on a meaningful career path.
"This concept for student success captivated them," said Amy. Her parents were impressed with the idea of a building that centered on programs that prepare the next generation for a rapidly changing world, helping them adapt to the evolving needs of the workplace through a liberal arts education.
"Liberal arts education provides the framework for supporting youth in a world that is changing so fast," she said. "By exposing students to wide-ranging subjects and helping them hone their collaboration and communication skills, students are better positioned to think about the world in broader ways."
A vision, a catalyst
The building's location, between historic Johnson and Chapman Halls, was an additional inspiration. "It fits with the whole vision. The building will be a catalyst for linkages across campus and a home base," Amy said.
The Tykesons agreed to the lead gift, the building was named Tykeson Hall in their honor and their $10 million gift allowed the UO to successfully secure a state match of $17 million.
(Read more about fundraising for Tykeson Hall.)
An additional $4 million has been raised from other donors, leaving approximately $8 million remaining to fully fund the expected cost of $39 million. The architectural firms Office 52 and Rowell Brokaw have been engaged to design the building and the project is on track for groundbreaking this year.
"The family is very excited about the plans and how well things are moving along," said Amy. "My parents certainly believe that higher education is the gateway to a great future, and this building will bring so many stakeholders together to help students be successful."
—Lisa Raleigh