Endnotes
Chimpanzees, a man among them, governor's list, science envoy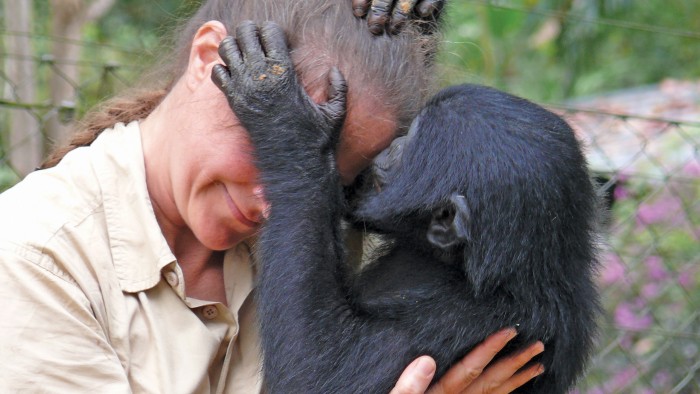 When chimpanzees attack
It's long been theorized that human encroachment has instilled in chimpanzees a predisposition toward war and infanticide. Since Jane Goodall first reported on chimpanzee violence in the 1970s, many have speculated that they kill because humans have destroyed their habitats.
In fact, the behavior comes naturally, according to UO anthropologist Frances White (pictured above with an affectionate bonobo). She was among 30 international researchers who published findings recently in Nature that "aggressiveness . . . is a natural adaptation that benefits them within their social organizations," said White.
The study, led by a University of Minnesota researcher, also highlights the differences between chimpanzees and bonobos. For thirty years, White's research has probed the reasons for the peaceful ways of bonobos versus that of chimps.
"We found that chimpanzees sometimes kill other chimpanzees, regardless of whether human impacts are high or low," said White, "whereas bonobos were not observed to kill, whatever the level of human impacts."
A man among them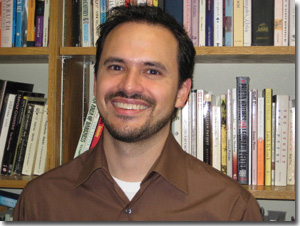 He is the first male director of the Center for the Study of Women in Society in its 40-year history.
Michael Hames-García (right), a professor in ethnic studies, recently took the helm at CSWS, which funds feminist scholarship across multiple disciplines—from fields as diverse as sociology, folklore and theater arts. In his research, Hames-García examines the intersection of gender, race and sexuality.
As director, Hames-García intends to expand the center's ability to support research, especially for graduate students and undergraduates. He's less concerned about the distinction accompanying his appointment.
"I'm passionate about research," Hames-García said. "I'm passionate about feminist and antiracist and antihomophobic research, and CSWS is the place to make an impact on that research and that scholarship, particularly at the University of Oregon."
Short-listed by the governor
Just as we were going to press, an important milestone was achieved for the College and Careers Building (see Dean's Page). After reviewing all higher-education capital construction proposals for the 2015 legislative session, Governor Kitzhaber named the College and Careers Building one of four UO projects to be included in his budget.*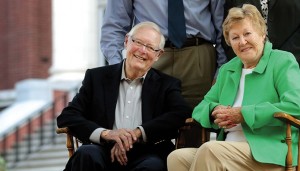 The next step: The legislature will be asked to approve $17 million for the project—a match for $17 million in private gifts toward the building, including $10 million from Don and Willie Tykeson (left). 
 "We need the help of our alumni and donors to keep this project in the legislature's budget," said Hans Bernard, associate vice president for state and community affairs. "We encourage all alumni to stay up to date about the legislative session and help us make this project a reality."
* The other three are renovations of Chapman and Klamath halls and a learning and innovation hub for the School of Architecture and Allied Arts.
Add envoy to her honors
One of the UO's most acclaimed researchers has again been tapped for service at the national level.
The US Department of State recently announced that chemistry professor Geri Richmond (throwing the O in this photo at the South Pole) has been selected as a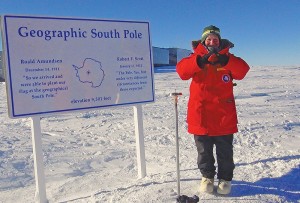 science envoy to work with researchers in other nations on global issues. She was one of four named to these posts by Secretary of State John Kerry.
Richmond will work with fellow scientists in Thailand, Myanmar, Laos, Vietnam and Cambodia on shared goals.
CORRECTION: The fall 2014 issue of Cascade incorrectly stated that Christine Liu, a double major in psychology and biology, received a Science, Mathematics and Research for Transformation (SMART) Scholarship for Service. Liu did not receive this scholarship.