Social Sciences
First Class of Morse Scholars to Tackle "Democratic Dilemmas"
Named in honor of Senator Wayne Morse, a new program creates an intellectual "neighborhood" for politically savvy undergrads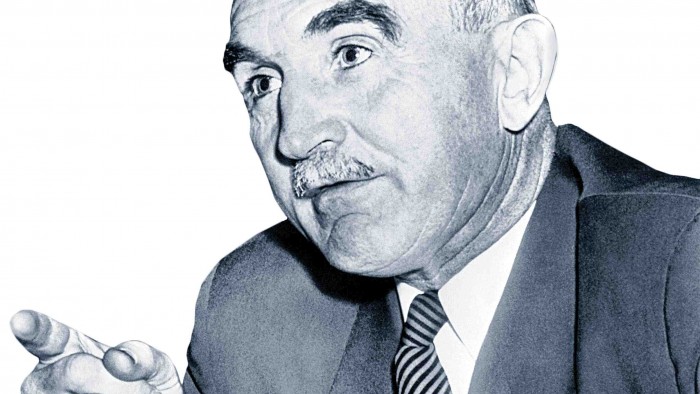 Dan Tichenor was walking to his office after class one day with a student from San Francisco. As they talked, she illuminated for him the difference between small liberal arts colleges and public research universities; it's similar, she explained, to the contrast between towns and cities.
"Cities have almost everything you could want, but they can be too big and impersonal if you don't find a neighborhood you love," she told him. "Same thing here. You need an intellectual neighborhood to call your own."
Last fall, Tichenor began creating exactly such an intellectual neighborhood—a community of scholars—for UO undergraduates who wish to study public affairs and American politics from practical, analytical and ethical perspectives.
In November, he selected the first class of Wayne Morse Scholars, twenty-two hand-picked sophomores and juniors who will enjoy an intensive, hands-on learning environment while studying complex issues in government and politics.
Tichenor recruited academically talented students who are involved in politics or activism, many of them majoring in political science. However, others are majoring (or double-majoring) in a wide array of fields: anthropology, economics, environmental studies, ethnic studies, folklore, German, history, international studies, mathematics, philosophy, sociology, Spanish, theater arts and planning, public policy and management.
The common thread: motivated and gifted students who care about public service, the impact of the policy-making process or both.
"This is an exciting mix of students with outstanding academic credentials and impressive leadership and service experience," Tichenor said.
The Wayne Morse Scholars Program is designed to carve out for each of these undergraduate students an intimate environment of specialized learning and research—as well as practical experience—that takes advantage of the broader resources of a major public research university.
Tichenor, a political science professor whose expertise includes the politics of immigration and presidential power, is also senior faculty fellow at the Wayne Morse Center for Law and Politics (named for Senator Wayne Morse, pictured above). Tichenor was recruited in 2007 as a Philip H. Knight Professor of Social Science and was recently named Philip H. Knight Chair of Social Science.
The Wayne Morse Center, named for Oregon's former U.S. senator, is housed at the UO's School of Law; it brings together scholars and activists to discuss critical topics in the tradition of Senator Morse. For years, the center has run successful fellowship programs for law and PhD students, but this will be the first program that specifically focuses on undergraduates.
During their first year as Wayne Morse Scholars, students will take a seminar course that Tichenor has tailored especially for them. Called Democratic Dilemmas, it tackles tough political and policy issues.
In this class, students will role-play the part of lawmakers tasked with challenges such as balancing the federal budget or deciding the future of the Oregon Public Employees Retirement System. Or they may sit in the Oval Office weighing national security issues against privacy rights. Or sit on a jury deciding a pivotal case.
Tichenor will also invite policymakers into the classroom for direct discussion with students.
A key aspect of the program is leadership training, which will prepare students for second-year internships in settings such as U.S. Senator Jeff Merkley's office. During their second year, students will also have the option to pursue independent research toward an honors distinction in political science.
A bonus for both first- and second-year students: Through the Wayne Morse Center's "Food for Thought" gatherings, students will meet with an impressive lineup of distinguished speakers, government officials, scholars and political practitioners who routinely visit the center. Students will also travel to Salem to observe the Oregon House, Senate, Supreme Court and executive branch at work.
Tichenor received a 2013–14 grant from the Tom and Carol Williams Fund for Undergraduate Education to develop the course. The future of the program will hinge on private donations.
Not only will the program provide a unique blend of a small liberal arts experience within a research university, "it's a safe bet that these students will bring fresh energy and perspective to the work of the Wayne Morse Center as well," he said.
—Lisa Raleigh
 Photo of Wayne Morse courtesy the Wayne Morse Center for Law and Politics