How to Tweet from Another Century
What do medieval rune sticks tell us about social media in the 21st century?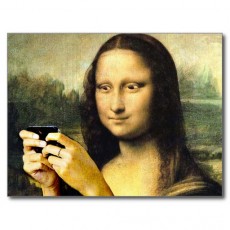 Martha Bayless, a medieval scholar and UO Professor of English, says tweets are nothing new. Brief and personal everyday messages (exactly like tweets)—sometimes sharing "too much information"—have been around for centuries.
Watch her video from the recent DUKTalks event, where she illustrates how medieval rune sticks were just like Twitter and texts today.
Bayless was one of six speakers at the 2013 DUKTalks, which took place on Sept. 27. An annual event, DUKTalks showcases the best of the College of Arts and Sciences, with faculty, alumni and student speakers sharing their individual paths of discovery.
Many thanks to our enthusiastic audience of 200 guests! Alumni, donors, students, faculty and staff turned up at the beautiful Robinson Theatre for an afternoon of brain candy and a special guest appearance by the Duck.
Other speakers included:
W. Andrew Marcus, Acting Dean of the College of Arts and Sciences
Watch his talk: A Dean's Welcome (and a Parent's Perspective)
Rossmary Marquez ('14, Human Physiology), an international student
Watch her talk: The Journey is the Reward—One Student's Story
Raghu Parthasarathy, Assistant Professor of Physics
Watch his talk: The Physics of Life
Ian McNeely, Professor of History and Associate Dean of Undergraduate Education
Watch his talk: Reinventing Knowledge
Tucker Bounds, ('02, Political Science), Director of Corporate Communications for Facebook
Watch his talk: The Promise of the Connected Generation