Natural Sciences
Careers in the New Genomic Era
Preparing graduates for today's cutting-edge jobs that apply computer technology to biological investigation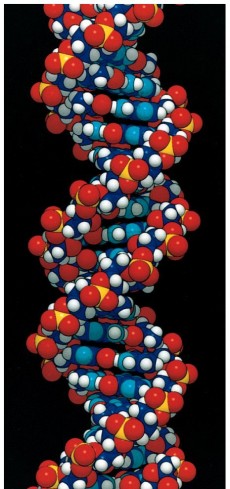 Bioinformatics is all about big data. The field brings together experts from biology, computer science and mathematics to collect, analyze, manage—and, yes, visualize—today's tidal wave of biological data.
Consider the impact of technological advancements on DNA sequencing. Sequencing an organism's entire genome once took biologists months to map, but now it can be accomplished in a matter of days.
These next-generation sequencing methods mean research breakthroughs for everything from determining the genetic factors that influence the way organisms respond to climate change to pinpointing individual mutations in cancerous tumors.
These methods also create new career opportunities. To prepare graduates for today's cutting-edge jobs that apply computer technology to biological investigation, the UO has launched the Bioinformatics Applied Master's Program, designed to meet the needs of industry, the medical field and academic institutions in the new genomic era.
The 54-credit fifteen-month curriculum includes training in all aspects of acquiring and analyzing next-generation sequencing as well as six- to twelve-month paid internships in an industrial, medical or academic setting.
The UO has partnered with companies and institutions to offer internships that range in salary from $2,000 to $3,600 per month and can lead to permanent positions in genomics. Students receive training that benefits both the students and the partners who bring them on board, said Andy Berglund, codirector of the master's program and a professor in the Institute of Molecular Biology.
"Our goal for our partners is to provide potential employees with skill sets that allow them to step in and contribute immediately to bioinformatics research projects," said Berglund.
Adam Struck, a graduate student in chemistry, said he's used his training in bioinformatics to assist labs working with DNA- and/or RNA-sequencing.
"Although many labs are using these technologies, most do not have a designated bioinformaticist to analyze the data," Struck said. "Because of this, I have been able to incorporate the bioinformatics program very well into my PhD training."
The program will also support UO genomics research in other ways, added codirector Bill Cresko, an associate professor of biology.
For example, the UO's new Microbial Ecology and Theory of Animals Center for Systems Biology (META) will use bioinformatics to address the mysteries of genetics and disease through the study of animal-associated microbial communities. This $10.3 million center, funded by the National Institutes of Health, is one of only two such centers awarded recently.
META's work will rely on innovations in sequencing technology and imaging to investigate microbial communities that rely on hosts (such as animals and human beings) and the corresponding host responses.
"The UO bioinformatics program is ushering through a new generation of students who will be highly effective at managing and analyzing big data from next-generation sequencing projects," said Jason Boone, vice president of Eugene-based Floragenex, a program partner that specializes in plant and animal genetic research.
John Letaw, a graduate biology student, counts himself among that new generation—preparing to be competitive for positions in industrial, academic, medical and government laboratories or for admission to graduate and medical schools. He sees career opportunities for people with the scientific and computational skills that the program cultivates.
"There's so much data to be sifted through," Letaw said. "(Bioinformatics) is a burgeoning field and it's one employers are interested in."
— Matt Cooper