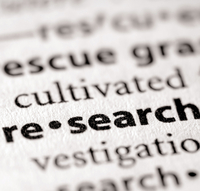 The OUR Journal gives students a chance to publish research papers — and excercise skills far beyond the paper itself.
By Matt Cooper
Lucy Gubbins was one of those students with an impossible-sounding array of academic interests and accomplishments. A 2012 graduate, she majored in linguistics and minored in anthropology and Japanese. She also worked as a research assistant in East Asian languages, helping with experiments and running laboratory activities.
Her research position led to a collaboration with a professor on the analysis of nonnative speakers of Japanese, and that in turn became Gubbins's thesis project—so successfully researched and written that she presented it at a national conference.
Meanwhile, she also found time to be the cofounder of the Oregon Undergraduate Research Journal.
"Students have the right to know that research is not just possible, but a powerful, formative part of the university experience," she wrote in her editor's note for the first issue of OUR Journal (as it's also known), published in fall 2011.
The OUR Journal is the UO's first open-access, peer-reviewed journal for the publication of exceptional research by UO undergraduates. Gubbins and a determined cohort of undergrads teamed up with the UO Libraries and other campus partners to create this rare venue for undergraduate publication.
The value to students is multilayered: Those with an eye toward graduate school have the chance to publish their work and present it as part of their application. But for any student who prepares a paper for submission—no matter what their future aspirations—this is an outlet for exercising skills that reach far beyond the article itself.
According to the journal's publication standards, the significance of the research submitted must be described clearly for a broad audience (i.e., not just specialists in the author's topic) and all submissions must be "thoroughly interpreted and analyzed . . . well written, efficiently organized, logically convincing and grammatically correct, with citations that conform to appropriate disciplinary standards."
In other words, the authors must demonstrate high-level communication skills that apply to just about any path forward.
A Career-Enhancing Experience
or the student editors—all of whom are volunteering their time—this is also an opportunity for a life- and career-enhancing experience via the OUR Journal's peer-review process—modeled on the standards of professional scholarly journals.
Once a submission has been received, two members of the eight-person student editorial board work with the author in a "double-blind" review, meaning the author doesn't know who is reviewing the work and the reviewers don't know who has submitted it. A preliminary decision whether to include the work is made after two weeks; viable submissions are accepted pending revisions, initiating an editing period that can extend for months.
The editorial board assigns the submissions to one reviewer from within the paper's area of study and another from outside it, and conducts these lengthy reviews even for submissions that don't meet the standard for publication. (The acceptance rate is about 50 percent.)
"It's really important for students to get feedback like that regardless of whether they're published," said Kelsey Ward, chief editor for 2012–13 and a student in the Clark Honors College. "That is really valuable feedback in understanding how their work can be accessible to somebody not in their field, as well as academically rigorous for somebody in their field of study."
The journal accepts submissions from any major or department. To date, published articles have represented architecture, Asian studies, biology, communication disorders, economics, environmental science, geology and music, to name a few.
The fall 2012 issue includes articles on "Restoration Monitoring on the McKenzie River, Oregon" (environmental studies), "Stomata Density in Orchids and Cloud Forest Humidity" (biology), "Assessing the Relationship Between Topography and Plant Diversity in Restored and Remnant Wet Prairies" (biology) and "The Potential Role of Dietary Intake in Explaining Postoperative Muscle Loss in Total Knee Arthroplasty (TKA)" (human physiology).
A Willing Partner
The timing was right for the journal. As Gubbins and fellow undergraduate Drew Serres explored the idea of a research journal in 2011, faculty members and librarians were also discussing possibilities for a publication serving undergraduates.
When Gubbins asked the UO Libraries for help, she got a willing partner for all aspects of the project. UO Libraries is the publisher, overseeing production and distribution twice per year while providing support to the student editorial board through faculty advisor Barbara Jenkins, director of instruction and campus partnerships.
The journal also fits perfectly with the UO Libraries' transformation from a repository of information to the creator, facilitator and distributor of it, said Deborah Carver, Philip H. Knight Dean of Libraries.
"We're much more focused now on what I call the 'lifecycle of information,'" Carver said. "We play a bigger role in the creation of research, working with the students and faculty in the organization and dissemination of it. We saw this as a huge opportunity to help these incredible students and to support undergraduate research."
JQ Johnson, director of scholarly communications and instructional support for UO Libraries, played a key role, introducing Gubbins to the Open Journal System, the library's online publishing platform for hosting UO-based research journals. Johnson, who died last July of cancer, worked on the journal as a labor of love and became an ardent supporter.
"Establishing a peer reviewed journal is a substantial undertaking, and the work that the student editors and various UO faculty and staff have put in has been quite impressive," Johnson wrote, in an editorial introducing the inaugural issue. "Peer review works well in mainstream academic scholarly publication, and the editors realized—correctly—that by mirroring the process of other academic journals they had the best chance of identifying the most outstanding undergraduate research."
During a meeting last year, the editorial board discussed plans for the third issue. At one point, Ward interrupted the discussion to announce that another prospective article had been submitted— alas, from a student at a university on the East Coast, an indication of the journal's reach, perhaps, but not a candidate for a publication that focuses on UO student research.
Successful submissions have included shortened thesis projects for the Clark Honors College, papers that have won the library's Undergraduate Research Award and those that have won departmental undergraduate honors. Submissions must be nominated by the author's faculty mentor, an assurance that the material put before the editorial board is accurate and relevant.
"It Gave Me Courage"
Lida Pollanen, an exchange student from Finland studying comparative literature, was encouraged by the process that preceded the inclusion of her article, "Abject by Gender and Race: The Loss of Antoinette's Identity in Jean Rhys's Wide Sargasso Sea," in the spring 2012 journal.
The prevailing attitude in academia, Pollanen said, is that undergraduates are only beginners in their fields, and all work culminating with a bachelor's degree is simply "rehearsing your skills for doing competent academic research." She was surprised to find a venue for her work at the UO.
"It's exactly what I needed at this time to hone my skills," Pollanen said. "It gave me courage: 'If I can do this on the undergraduate level, I'll be able to do it later on, too.'"