Social Sciences
A Learned Society
Outstanding scholars in English and anthropology
Two professors from the College of Arts and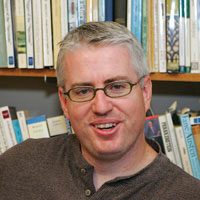 Sciences have been recognized by a national leader supporting studies in the humanities and social sciences.
Mark Quigley (right), associate professor of English, and Bharat Venkat (below), assistant professor of anthropology, have won fellowships from the American Council of Learned Societies.
Quigley earned one of 10 Frederick Burkhardt Residential Fellowships, for $95,000. The gift will support work on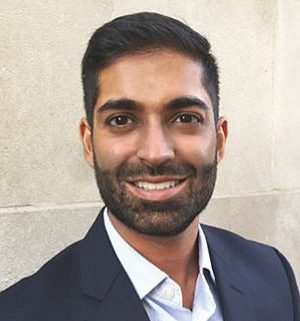 his upcoming book: Not Such a Long Way to Tipperary documents the counterculture coalition of suffragists, filmmakers, nationalists and others who emerged in Ireland in opposition to World War I.
Venkat, a 2017 ACLS fellow, will use his grant toward India after Antibiotics: Tuberculosis at the Limits of Cure, which delves into the extensive tuberculosis epidemic. He was among 70 selected from 1,200 applicants, and will receive up to $35,000.