Endnotes
Bread culture, valuable voices, Portland producer, lifting life sciences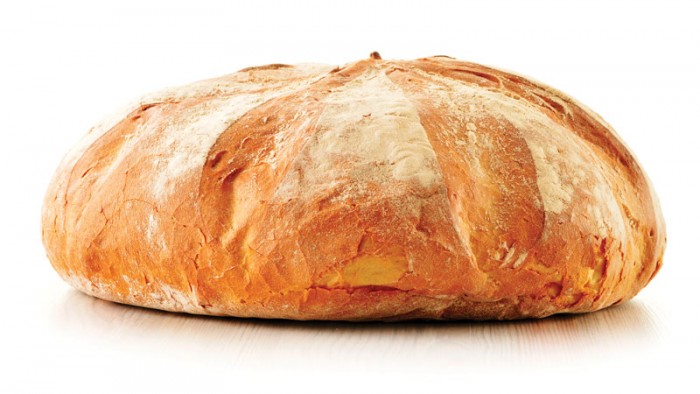 Bread Culture
Bread is a staple food the world over. And for UO English professor Martha Bayless, it's also an award-winning research topic.
Bayless has been awarded a Collaborative Research Fellowship from the American Council of Learned Societies for her examination of bread and its cultural, sociological and economic impact on Anglo-Saxon England. The fellowship to Bayless and colleague Debby Banham of the University of Cambridge will fund up to $200,000 for the project.
Their work will eventually be part of a book, Survival, Civilization, and Salvation: The Origins of Bread Culture in Early England. It will cover both the day-to-day history and larger themes of early English bread culture, demonstrating the role of a staple foodstuff in social practice and moral meaning, Bayless said.
Visiting Filmaker
Portland's Neil Kopp is the first filmmaker in residence for the inaugural Harlan J. Strauss Visiting Filmmaker Endowment in Cinema Studies.
His two-week university residency occurs
during spring term. Activities include workshops, public conversations and mentoring students in a course on production.
Known for balancing good taste and logistical know-how, Kopp (right) has been key in bringing to screens the work of talented independent filmmakers. He worked with director Kelly Reichardt on films including Old Joy (2006); with Gus Van Sant for Paranoid Park (2007); and with Jeremy Saulnier for Green Room, which premiered at the 2015 Cannes Film Festival.
The gift from Harlan Strauss, MA '70 and PhD '74 (both in political science), and his wife, Rima, "will provide life-changing opportunities for our students to spend high-quality time with the best and the brightest from across the industry," said Michael Aronson, program director.
Life to Life Sciences
While Tim Boyle, '71, was earning his journalism degree at the University of Oregon, his aunt, Hildegard Lamfrom, was a member of the UO research teams making pioneering strides in the life sciences.
Now Boyle has ensured that university scientists will continue to excel.
The Columbia Sportswear CEO and his wife, Mary, recently made a $10 million gift that will endow funding for the UO's aquatic animal care facility, support the acquisition of advanced instruments and expand facilities for genomics research. It was the largest donation the UO has ever received to enhance the aquatic animal care facility, the bedrock of life sciences research.
"This investment in our future helps fuel our strategic effort to grow our research capabilities and supports the facilities, equipment and resources our faculty members and scientists need," UO President Michael Schill said. "We're incredibly grateful."
NEH Funds "Voices of the Vanquished"
When Spanish professor Gina Herrmann began her research on Spanish Civil War-era women activists, she had a romanticized notion of what her research would reveal.
"When I started the project, I was interested in this ideal of these women. I saw them picking up rifles and going to the front lines . . . it was glamorous," Herrmann said. "I was very quickly disabused of this notion. The oral history I was collecting were stories of imprisonment, torture, the loss of comrades, destroyed families."
Within those narratives, Herrmann reveals how working-class Communist women managed traumatic and life-threatening experiences brought about by political resistance and forced exile.
The project recently earned Herrmann a fellowship from the National Endowment for the Humanities. It supports work for her forthcoming book, Voices of the Vanquished: Spanish Republican Women in War and Prison.
"I'm hoping that my project will be a case study that other scholars can read," Herrmann said. "It has relevance looking both back toward the '70s and also into the future as we face one of the largest refugee crises since World War II (in Syria)."