Social Sciences
Our Evolving Understanding of Autism
History professor develops a digital chronology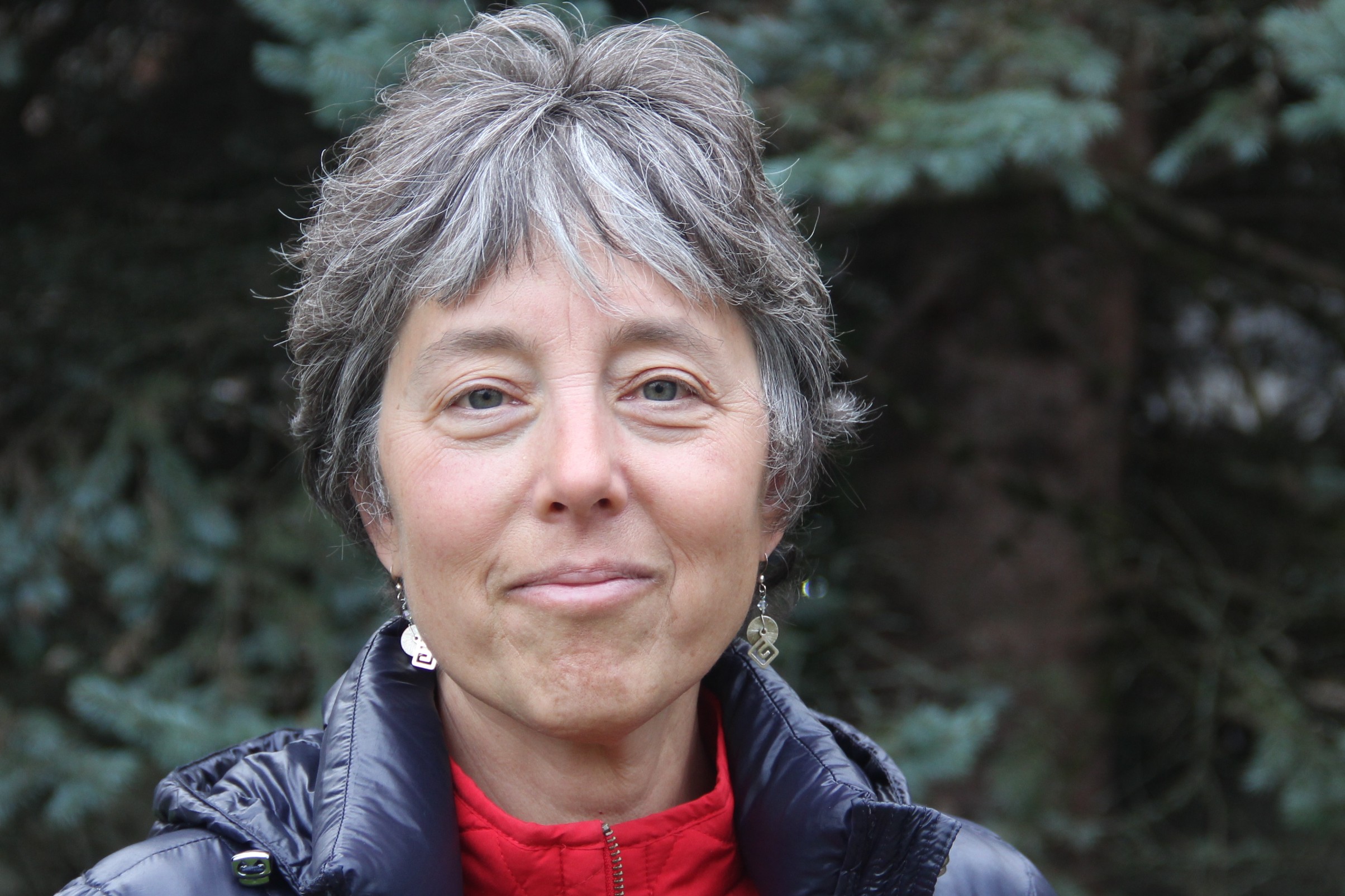 As recently as the 1960s, mothers were blamed for autism. A lack of love by indifferent moms, the theory went, left newborns with dramatic antisocial behaviors.
Today, the consensus is that autism is a developmental brain disorder and the notion that mothers were hurting their kids is laughable, said Ellen Herman (right), a UO history professor. But she's astonished by the evolution in our understanding of this disability over just 50 years.
There is no comprehensive history of autism, so Herman has set about creating one. With support from the American Council of Learned Societies, she is developing a digital history of autism that begins with the coining of the term in 1911 by Swiss psychiatrist Eugen Bleuler, who used it to describe a key feature of schizophrenia.
Herman's project documents efforts to understand the causes of autism, reduce the risks of its occurrence and help children and families living with the diagnosis. It also chronicles the controversy around the increased prevalence of diagnosis. Though still in the early stages, the history, which will live in digital form on the web, will include texts, narratives, timelines, images and profiles of relevant figures. Visitors will be invited to share their stories of autism.
It's not the first time that Herman has undertaken so broad a topic. Her 2008 book, Kinship by Design: A History of Adoption in the Modern United States, traced definitions of "family" over the past century. Herman's autism project also builds on her interest in modern US history and the "human sciences"—that is, the scientific study of our experiences as human beings through fields such as psychiatry, psychology and anthropology.
"Autism seems like a very contemporary issue, so it's important just to let people know it has a history at all," Herman said. "It's a human story, a very dramatic and compelling and sometimes painful story."
This timeline of autism was provided by Ellen Herman, history professor, and Betsy Wheeler, English professor:
1911: Swiss psychiatrist Eugen Bleuler (right) coins the term "autism," borrowing from the
Greek word "autos" (meaning self) to suggest a state of "detachment from reality, together with the relative and absolute predominance of the inner life."
1943: Leo Kanner, a child psychiatrist at Johns Hopkins University, publishes the first clinical description of 11 children with autism. He identifies "the children's inability to relate themselves in the ordinary way to people and situations from the beginning of life" as the primary characteristic of this new syndrome.
1944: Hans Asperger, a Viennese pediatrician, describes "autistic psychopathy." Decades later, his name will become a diagnosis: Asperger syndrome.
1950: The National Association of Parents and Friends of Mentally Retarded Children is founded. It is later renamed the Association for Retarded Citizens of the United States and has been known as The Arc since 1992.
1952: The first edition of the Diagnostic and Statistical Manual of Mental Disorders (DSM), which offers a common language for these disorders and standard criteria for their classification, mentions autism only to describe symptoms of schizophrenia before puberty.
1954: In Brown v. Board of Education, the US Supreme Court declares racial segregation in American schools unconstitutional, but children with disabilities have no federal guarantee of a free and equal public education until 1975.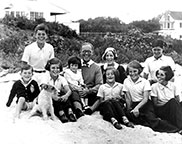 1962: Eunice Kennedy Shriver (left: third from left) goes public with the story of her sister, Rosemary (front row, far right), who underwent a lobotomy at St. Elizabeth's Hospital in 1941 that left her incapacitated for the rest of her life. The story attracts attention to children's mental and developmental disabilities.
1964: Bernard Rimland, a research psychologist and father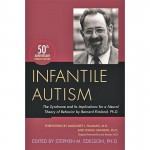 of a son with autism, publishes Infantile Autism, a book that helps to turn the tide away from psychological explanations of autism and toward neurodevelopmental theories.
1965: Life reports on Ivar Lovaas, a UCLA psychologist, whose work is the foundation of applied behavior analysis, an intensive and controversial method of behavior modification used with autistic children.
1965: The National Society for Autistic Children (later renamed the Autism Society of America) is founded.
1967: Clara Claiborne Park publishes one of the first parent memoirs about raising a child with autism, The Siege (left).
1970: The term "developmental disability" is introduced in the Developmental Disabilities Services and Facilities construction amendments to the Mental Retardation and Community Mental Health Centers Construction Act of 1963. This extends eligibility for community-based mental health services beyond individuals with mental retardation to those with epilepsy, cerebral palsy, autism, dyslexia and other neurological conditions. The definition of developmental disability requires that it "originates prior to age 18 years, is expected to continue indefinitely and constitutes a substantial handicap."
1972: Pennsylvania Association for Retarded Children v. Commonwealth of Pennsylvania and Mills v. Board of Education of the District of Columbia establish the right of developmentally disabled children to free public education appropriate to their learning capacities.
1975: The Education for All Handicapped Children Act requires schools to provide equal access to children with physical and mental disabilities in "the least restrictive environment." The legislation is renamed the Individuals with Disabilities Education Act (IDEA) in 1990.
1980: Autism appears for the first time as a diagnosis in the third edition of the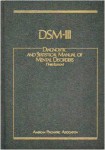 Diagnostic and Statistical Manual of Mental Disorders, which lists infantile autism along with three other types of "pervasive developmental disorder." Autism is also removed as a feature of adult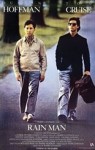 schizophrenia.
1988: Rain Man (below) is released, starring Tom Cruise as selfish yuppie Charlie Babbitt and Dustin Hoffman as his brother Raymond, an autistic savant.
1990: The Americans with Disabilities Act is approved.
1994: The fourth edition of the Diagnostic and Statistical Manual of Mental Disorders lists four subcategories within autistic disorder: pervasive developmental disorder-NOS, Asperger syndrome, Rett's disorder, childhood disintegrative disorder.
1996: Autistic activist Temple Grandin (right) publishes Thinking in Pictures: My Life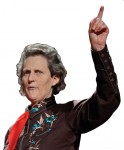 with Autism, considered a breakthrough book for autism awareness.
2003: Mark Haddon's The Curious Incident of the Dog in the Night-Time is published, allowing readers to place themselves inside the interior experience of autism in a respectful way. The novel becomes an international bestseller and a stage version is in development.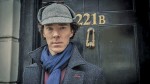 2010: The British television series Sherlock (left) begins airing, in which the famous detective is characterized as having Asperger syndrome.
2013: The fifth edition of the Diagnostic and Statistical Manual of Mental Disorders merges three of the four subcategories of possible autistic disorder listed in the fourth edition into a single diagnosis, and eliminates the fourth subcategory. The diagnosis is renamed autism spectrum disorder, or ASD.
―Matt Cooper
Temple Grandin: CC Steven Walling; Sherlock Holmes: PBS