Our Remarkable Humanities
What training could be more relevant in this radically changing world?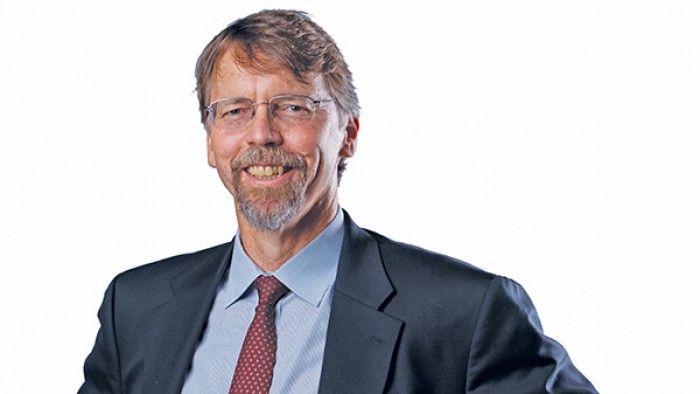 Our science departments have been in the spotlight lately, and rightly so. Our scientists have been garnering prestigious awards, students are flocking to our science majors and the provost's office has launched an initiative to hire clusters of researchers—primarily in the sciences to advance our national competitive profile.
Yet as we celebrate the sciences, I am also constantly reminded how remarkable our humanities programs are.
Members of the humanities faculty have attracted their own stockpile of awards— most notably a roster of research fellowships from the National Endowment for the Humanities, the American Council of Learned Societies, the Institute for Advanced Study and the Fulbright Program, plus many book awards from professional societies. In total, our humanities faculty have received 25 major national awards over the last three years. Now that is setting the bar for research excellence!
Moreover, these humanists are not just esteemed scholars. Both our tenure and non-tenure-track instructional faculty members are profoundly committed to mentoring the next generation. In our humanities courses, students engage in intensive writing assignments, conduct research on primary texts and address the fundamental values that inform our past, present and future.
Humanities courses still cover topics we may remember from our days as students (e.g., Shakespeare); our faculty display tremendous strength across these fields. At the same time, members of the humanities faculty are leading the way with new programs and specializations that speak directly to student interests. In our last issue of Cascade, we featured our groundbreaking comics and cartoon studies minor program, and I'll share with you just two additional (among many more!) examples of this kind of leadership:
The Cinema Studies program, founded four years ago, is now one of the most popular majors on campus, with more than 300 students. First led by the Department of English in collaboration with faculty members from across the College of Arts and Sciences and other schools, this program merges the literary study of film with the practical skills of digital arts and filmmaking to prepare students for 21st-century media careers.
Another growing area of national renown at UO is the environmental humanities, which considers environmental issues through the lens of media and literature. Why is this important? I'll quote The New York Times, from their 2014 feature on English professor Stephanie LeMenager's course, The Cultures of Climate Change:
"[The] class . . . has all the expected, alarming elements: rising oceans, displaced populations, political conflict, endangered animals. The goal of this class, however, is not to marshal evidence for climate change as a human-caused crisis or to measure its effects—the reality and severity of it are taken as given—but how to think about it, prepare for it and respond to it."
In other words, the emphasis is on our thoughts and actions as we respond to the radically changing world around us. What training could be better?
In this postrecession era, when students and their families are keenly employment-oriented, I continually remind them that there is no course of study more relevant than the humanities to the student of today and the citizen of tomorrow. Thanks to the leadership and quality of our humanities faculty, the opportunities for those students at Oregon have never been better.
W. Andrew Marcus is Interim Tykeson Dean of Arts and Sciences. He is a professor of geography and proud parent of two UO graduates and three current UO students, all in the arts and sciences.
Photo: Kelly James