What Does It Mean to be a Duck?
Survey reveals that students emphasize community, academics, spirit and pride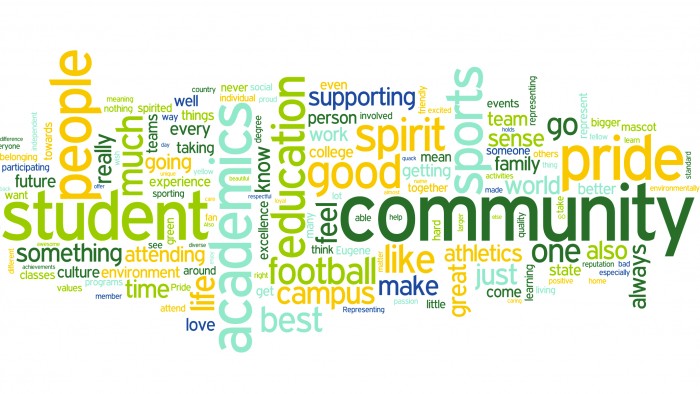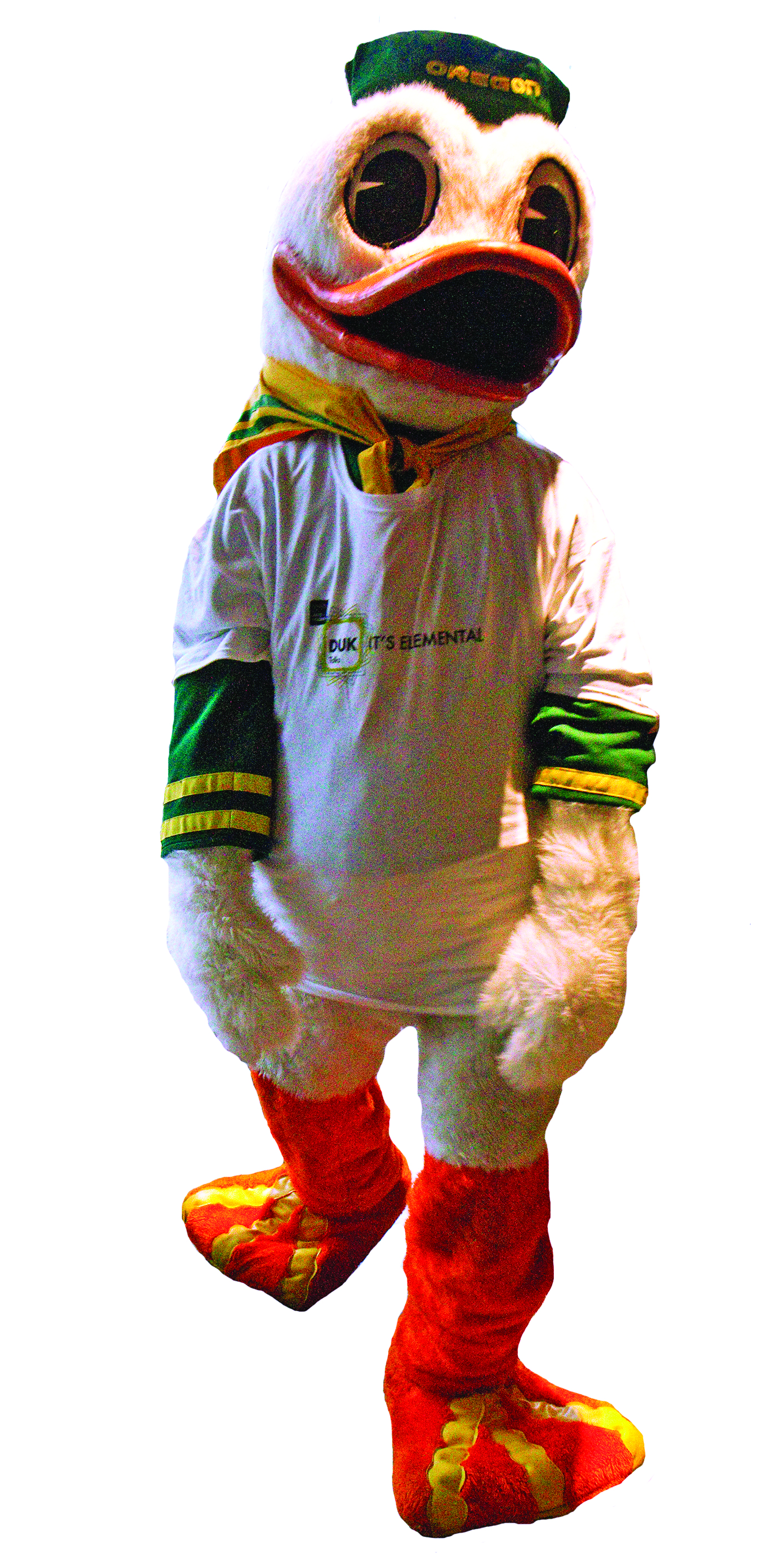 The College of Arts and Sciences posed this question in a survey that went out to hundreds of undergraduates last year. Judging from the 429 responses we received, our undergraduates strongly equate being a Duck with being part of a community.
This is made dramatically visible in the word cloud above. We poured the students' answers into a software tool that aggregates responses and then displays terms in a larger or smaller type size, depending on how frequently they are used. As you can see, many of the most popular words emphasized a sense of community as well as academics, spirit and pride.
Football, athletics and sports are also frequently mentioned, and you'll see other terms that might be expected to arise: e.g., mascot, campus and environment. But the emphasis on community is telling, and exactly parallels the personalized pride that the UO Alumni Association has also found in its own surveys.
The UOAA discovered an interesting pattern when interviewing alumni: rather than refer to their experience at the UO in the past tense, they consistently referred to themselves by saying "I am a Duck," suggesting that this sense of belonging carries through into life beyond the years spent on campus.
You're receiving Cascade because you're a Duck, too. And we invite you to tell us yourself: What does it mean to be a Duck?
Visit our Facebook pag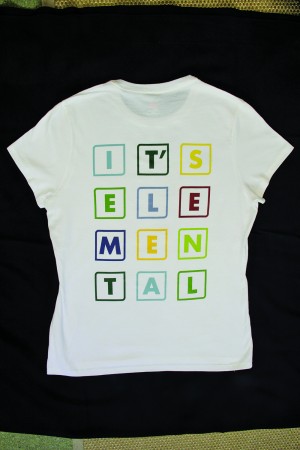 e—facebook.com/uocas—and tell us! What one word or short phrase summarizes it for you?
Be among the first fifty to post your response on the College of Arts and Sciences Facebook page and win a DUKTalks "It's Elemental" T-shirt, as modeled here by the Duck mascot. (Back of T-shirt is shown at left. Please note: we may not have a T-shirt in your preferred size.)
Photo credit for The Duck: Mickey Stellevato