Grab Bag
Rest in peace, fight knight, "Duck Tank," Peabody-winning viral video and more...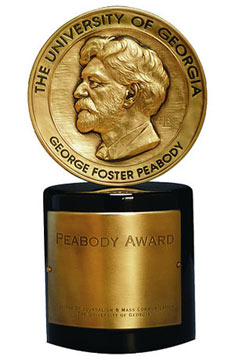 Student's Viral Video Earns A Peabody
Cinema studies major Samantha Stendal was so disturbed by the media's take on an Ohio rape case—some commentators blamed the victim for drinking too much—that she made a video. Working with the simple message that "real men treat women with respect," Stendal and cinema studies alum Aaron Blanton shot and edited "A Needed Response" in two days. The twenty-five-second PSA has been watched more than three million times since it was uploaded to YouTube in March 2013. The media industry took note, too: the viral video is the first-ever to win a Peabody Award, which since 1943 has celebrated the best of storytelling on television, radio and the Web. Said Blanton, "We submitted it without much expectation of hearing anything back and suddenly we're cast up in company with 'House of Cards' and 'Orange is the New Black' and 'Breaking Bad.' It's beyond amazing that something we created that's such a different animal can get attention based simply on what the message is."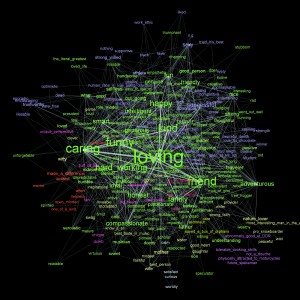 Rest In Peace 
What do you want your obituary to say about you? Mark Alfano, assistant professor of philosophy, posed that question in his introductory philosophy class of 300 students, and this was the result: students collectively created the "word cloud" to the right (click on it for a better view) with software that Alfano uses to record student responses in real time and tally the results visually on a display in the classroom.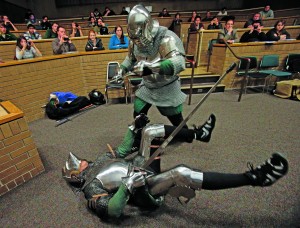 Fight Knight
Talk about fighting to get into a popular class. . . . Students in Michael Furtado's War in the Medieval World course were recently treated to a demonstration of the weapons and tactics employed by European knights, courtesy of Northwest Fencing Academy. "The study of medieval warfare," Furtado said, "offers rich rewards to those seeking a better understanding of the socioeconomic, political, religious and cultural history of the Middle Ages in Europe."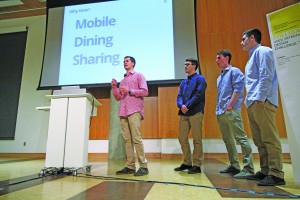 Shark Tank For Ducks 
They called it the "Duck Tank": forty-six students on sixteen teams, competing for $15,000 during a months-long process to create the next cool app. Modeled on the reality TV series "Shark Tank," the contest, which reached its grand finale last January, was the brainchild of Ed Colligan ('83, political science), who went on to a trailblazing career in mobile technology. Encouraged by a live audience, teams gave their "elevator" pitches, answered questions from the judges and did their best to generate interest in products that don't yet exist. The Tastebuds team (right) won with a mobile app concept that helps users decide where to eat by crowdsourcing restaurant reviews. Said Colligan, "The passion for their product and the business opportunity showed brightly."
The Right Chemistry

It's the world's largest general scientific society—and Geraldine "Geri" Richmond (right) will be at the helm next year. In February, the UO Presidential Chair and chemistry professor became president-elect of the American Association for the Advancement of Science (founded in 1848), publisher of Science and other journals. In addition to advocating for science funding, Richmond sees the association as pivotal in scientific diplomacy and strengthening international collaborations. She is one of thirty-six current or retired UO faculty members recognized as AAAS fellows for the advancement of science; in November, biological anthropologist Josh Snodgrass (see p. 9) and biochemist Tom Stevens joined their ranks.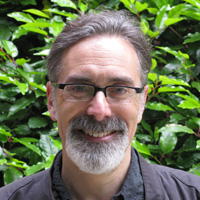 Peppis Promoted
New at the helm of the Oregon Humanities Center: Paul Peppis, associate department head in the English department, will become the OHC's permanent director in September (he is currently interim). Peppis is a modernist who specializes in early twentieth-century British literature, but his wide-ranging interests include the human sciences of ethnography, sexology and psychology. He is also known as a teaching star. When he won the university's Thomas F. Herman Award for Distinguished Teaching in 2012, the awards committee issued these generous words on his behalf: "Paul Peppis is a teacher's teacher. In charisma, intensity and vast knowledge, he exemplifies all of the characteristics of the best university teachers; in his teaching of pedagogy, a profound commitment to the next generation of teachers." No doubt his enthusiasm, dedication and vision will serve the OHC well in the years ahead.
Got MOOC?
Ever heard of a MOOC? That's "massive open online course"—the latest craze in higher education, which involves leading professors putting versions of their courses online, often for free, and attracting up to tens of thousands of students. The UO entered the game recently with the launch of a free, two-part course by the American English Institute that helps educators teach English as a foreign language.
Fight Knight photo by Paul Carter/The Register-Guard