Reflections on the last five years, including (especially) the enrollment surge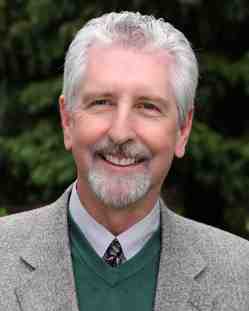 Scott Coltrane is Tykeson Dean of Arts and Sciences
How well does a college education pay off in the long run? The Brookings Institution recently examined higher education as a financial investment and found that it yields a return of 15.2 percent—a better long-term rate of return than any other type of investment. So while concerns remain about the high cost of tuition, a college education remains a reliable path to future financial security.
On the more immediate financial front, there's good news for students graduating this June: Starting salaries for 2013 graduates are up more than 5 percent over last year, according to a National Association of Colleges and Employers Salary Survey in April.
This promising news is yet another sign that the economy is regaining some stability—among many other nationwide indicators such as the stock market rebound and the beginnings of a housing recovery.
I am especially pleased to share this development because I'm approaching my five-year anniversary as dean, and this has given me the opportunity to look back over that five-year period. When I first arrived at the UO in 2008, we were just entering a protracted economic downturn and I was dismayed to learn that other universities across the country were cutting longstanding arts and sciences programs— especially in the humanities—such as theater arts, classics and language study.
We were very fortunate here at the UO, where drastic cutbacks were not needed. Part of the reason is that, by the time the economy took a turn for the worse, the state of Oregon had already been disinvesting in higher education for decades. (Currently, only 5 percent of the UO budget comes from state funds, compared to 30 percent in the early 1990s.) So when the state suffered a fiscal crisis, the ripple effects were minimal at the UO. In contrast, many other universities made deep cuts in important programs because their state funding was so dramatically reduced.
Another reason we did reasonably well through challenging economic times: Enrollment at the UO increased by 20 percent over the past five years: from 20,376 in 2007–8 to 24,591 this year. This meant that tuition revenues rose accordingly.
The enrollment surge has had a profound effect on the College of Arts and Sciences, because that's where students take the vast majority of their general education classes. On top of that, two-thirds of all undergraduates go on to get a degree in the college.
As part of my five-year review, I made a public presentation looking back at my tenure as dean. One of the most telling slides in my presentation shows the impact of these 4,200 additional students. The College of Arts and Sciences absorbed virtually all of the increased student credit hours, growing from 500,000 student credit hours in 2008 to more than 631,000 today—a 26 percent increase. (See the inside back cover of Cascade for a more visual look at this data.)
This has required more faculty members, more staff employees and more classroom space as well as more creativity, perseverance and collaboration. And we have risen to the challenge.
In my presentation, I was also very pleased to report several academic milestones achieved over the past five years: the founding of the cinema studies and Latin American studies majors; the re-launch of the general social sciences major; and the introduction of the innovative Reacting to the Past seminars within the College Scholars program, to name just a few.
I also showcased some of our most significant faculty recognitions, such as psychologist Michael Posner's Medal of Science and chemist Geri Richmond's appointment to the National Science Board, as well as several high-profile undergraduate awards.
Looking ahead to my sixth year, I will be stepping into a new role for an interim period. President Michael Gottfredson has asked me to serve as interim provost while a nationwide search is conducted for a permanent replacement for Jim Bean, who is returning to teach in the Lundquist College of Business.
This means the College of Arts and Sciences will have an acting dean, and I am pleased to announce that W. Andrew Marcus will be taking on that role. Andrew is a geography professor and currently associate dean for social sciences. You've read about his work here in Cascade, in stories about the Atlas of Yellowstone, for which he served as senior editor.
On the "kudos" page (page 14), you'll read about the PROSE award Andrew and his Atlas colleagues recently received. He's one of more than thirty faculty members who have been singled out for national honors in this academic year alone— building on an already substantial list of achievements for the past five years.