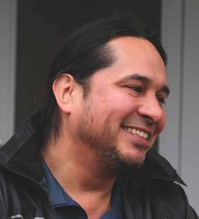 That's how Roger Jacob describes his chance to study his tribal language, Sahaptin, with Yakama elder Virginia Beavert.
Read more about what motivated Jacob to enroll as a graduate student at the UO, where he is now part of a team of scholars at the UO's Native Indian Languages Institute who are committed to preserving Sahaptin. Read the full Cascade story.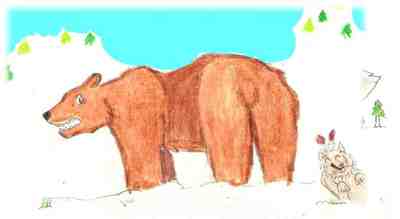 Listen to a KLCC interview with Jacob's mentor, Virginia Beavert, who at the age of 88 is pursuing her doctorate in linguistics at the UO. You can also read the transcript of the interview.

You can also download a children's story in Sahaptin -- "How the Grizzly Bear Lost His Tail," written by Virginia Beavert and illustrated by Charlene Moody.

In the video interview below, Jacob explains why Sahaptin should be considered an endangered resource:

resource.