By Marc Dadigan
Students at the Native Indian Languages Institute race to preserve endangered languages before they're gone forever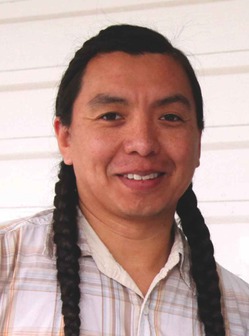 Greg Sutterlict (right) grew up in Lacey, Wash., on the other side of the mountains from his tribe's reservation, but the barrier between his immediate family and their Yakama traditions was as much emotional as it was physical.

In boarding school, like many of his peers, Sutterlict's father had been taught that the old ways -- whether it was singing, attending pow-wows or spending time in the sweat lodge -- were evil. His father also never learned the Yakama's tribal language, Sahaptin, and Sutterlict himself picked up only a few words here and there.

Sutterlict's great-grandfather spoke the language, but it wasn't until later in life that he explained why he never passed it on to the younger generations.

"He said, 'You know, they really tortured us at the boarding schools for speaking the language, and that's why I never wanted you to learn. Now I wish I would have taught you, but it's too late'," recalled Sutterlict, who was a teenager at the time.

But it wasn't too late for Sutterlict. Today, he's among a dedicated group of UO students racing against the clock to preserve and revitalize tribal languages before they -- and the culture that is embedded within them -- disappear forever.

A Window Into The Old Ways

These restoration efforts are centralized at the UO's Northwest Indian Language Institute (NILI), which provides linguistic and instructional training for teachers of regional tribal languages and helps to develop curricula for language instruction at local schools. Formed in 1997 to answer tribal requests for teacher training in language instruction, NILI also consults with several tribes that are developing their own language restoration programs. Significantly, NILI also collaborates with the Oregon Department of Education to strengthen policies relative to Native American education.

While Congress ostensibly made a national commitment to language preservation with the passage of the 1990 Native American Languages Act, funding has been limited, says Janne Underriner, director of NILI.

This makes programs like NILI exceedingly rare. "UO is one of a handful of universities that has such a program," said Underriner, who credits NILI's continuation to financial support from CAS, as well as the UO graduate school, the Office of Institutional Equity and Diversity and the Office of the Vice President for Research and Graduate Studies.

Graduate students affiliated with NILI are working on a multitude of invaluable tasks -- from creating classroom materials to teaching undergraduate courses and developing grammars and written tools for these traditionally oral native languages.

But most of all, they come to learn. Immersing themselves in their language, they say, is like opening a window to the old ways, to the culture, traditions and philosophies that the forces of assimilation have tried to shroud and hide from them.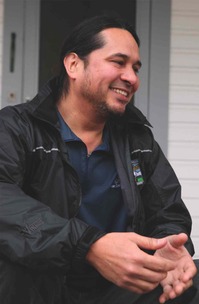 "Language is the foundation of culture," said Roger Jacob (left), a graduate student who studies Sahaptin with Sutterlict. "The less of the language you have, the more your culture becomes like the dominant culture. That was the point of boarding schools."

The Boarding School Effect

Traditionally, native languages were passed down not in a formal classroom setting but in the home by parents and grandparents. However, this transmission of language was strangled by the Indian boarding schools, beginning in the 19th century.

The founder of the first school, Lt. Henry Pratt, believed the only way Native Americans could survive in modern times was by complete assimilation into white culture. "Kill the Indian, Save the Man" was his motto as the schools systemically wrenched children from their families, cut their hair, stripped them of their tribal dress and insisted on their adoption of both Christianity and English. Students were regularly beaten or severely punished for speaking their tribal language.

Largely due to the boarding school effect, researchers in the late 1990s estimated that close to 85 percent of native languages were "moribund" or unlikely to persist. The Northwest once boasted a rich diversity of native tongues (Oregon was once home to more than 30) but now many tribes have precious few elders, if any at all, who are fluent.

The most optimistic of estimates peg the number of living Sahaptin speakers at about 125. And some other languages, such as Klamath, have no remaining elders or other speakers who learned the language as their first language.

In 2001 the Oregon legislature passed a bill providing an endorsement for native language teachers and declaring that teaching American Indian children their traditional language is an essential part of their education. This is where NILI intersects with public policy by building the foundation for native language programs at schools across the Northwest.

But even as more tribes gain a sense of urgency about preserving their language, the challenges they face become increasingly daunting. Those from tribes with fluent elders have to work to preserve their knowledge before those elders pass away. Others who have no living fluent speakers have to resurrect their language from grammars, recordings and other artifacts.

Whatever the status of their language, their trek is largely uphill.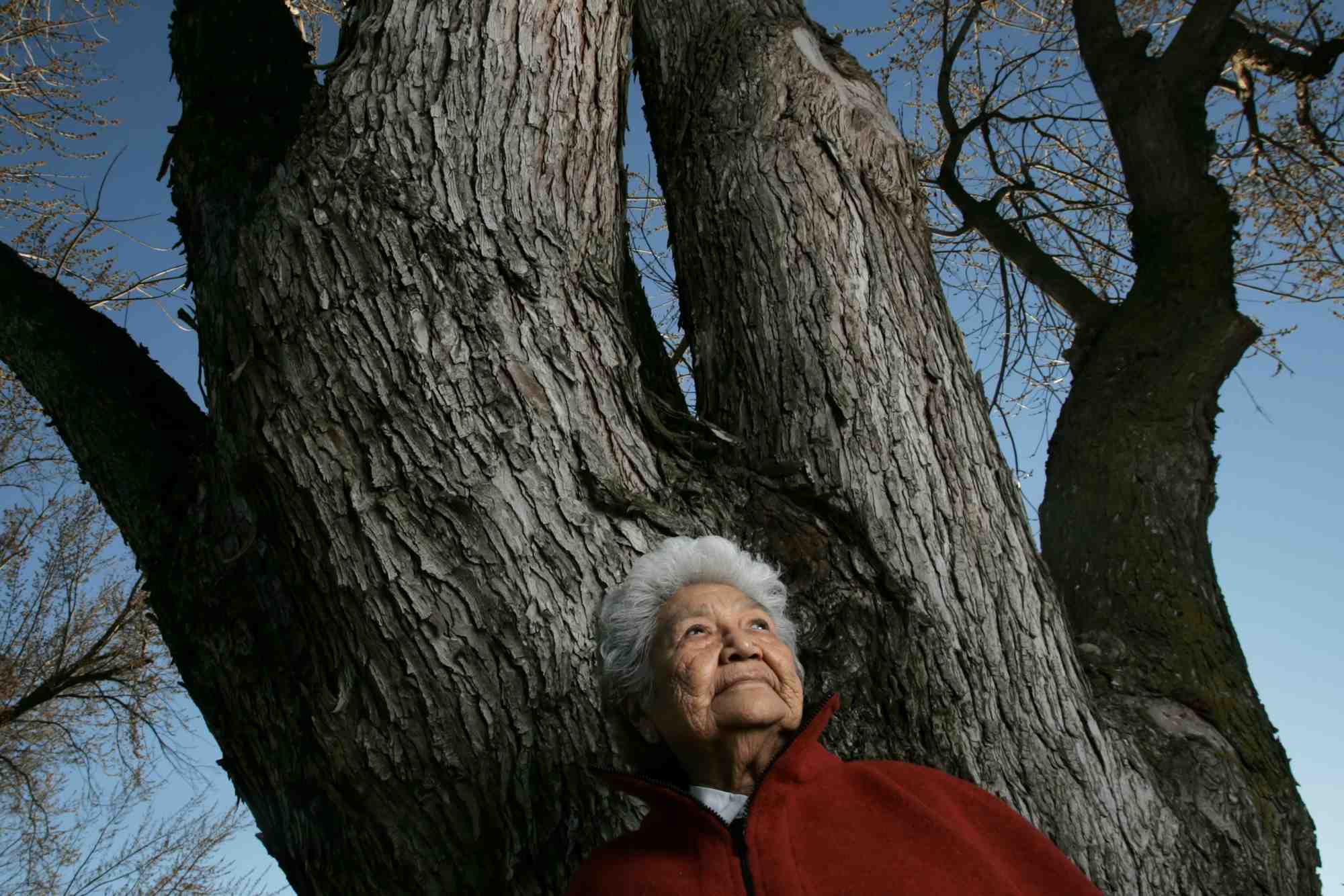 The Gift of an Elder

The Sahaptin program at NILI is blessed to have on campus one of 20 remaining fluent speakers (out of 125 speakers total). The 88-year-old Virginia Beavert (left), a Yakama elder, returned to school in her 80s to earn her doctorate in linguistics. She's also spearheading the efforts to preserve Sahaptin by mentoring graduate students like Sutterlict and Jacob, teaching undergraduate classes and supervising the creation of a Sahaptin grammar.

Born in a bear cave in Oregon's blue mountains, when her parents were caught in a storm, Beavert grew up learning Klikitat, Yakama and Umatilla -- all dialects of Sahaptin -- from various family members. Beavert has said she was first encouraged to study linguistics in the 1970s by her stepfather, who at the time was working on a Sahaptin dictionary. But she had already been to college and served in the Army and wasn't interested in returning to school -- not yet. However, she eventually was spurred to resume her studies as she noticed the language starting to disappear.

The same was true for her student, Roger Jacob. Unlike Sutterlict, Jacob grew up on the Yakama reservation and members of his family spoke the language, but even then no one chose to teach him. In the late 1990s, he became motivated to learn as he noticed that communities where he used to hear the language spoken regularly were now predominantly English speaking.

"I thought, wow, this language is disappearing," he said. "We spend a lot of energy protecting the spotted owl and the steelhead, but we need to think of Sahaptin in the same way: an endangered resource."

Once the last fluent speaker of a language is gone, the task becomes that much more difficult for language learners. This is why Beavert is such a treasured resource to her students. Without her, they might be able to listen to recordings or study written materials (an approach taken by other NILI students), but those methods will never capture the magic of conversation, which requires a unique kind of intangible fluency.

"Virginia not only has an understanding of linguistics but she's also a wonderful teacher," said Jacob. "She's our text, she's our library.

"I'll never be as fluent as Virginia -- every day she says something that throws me for a loop," he added. "This is a lifetime endeavor."

Packed With Meaning

Sahaptin, like other native languages, has a structure that's extremely different from English. Called a polysynthetic language, it relies on suffixes, prefixes and different morphemes to add meaning that would be expressed in English with whole, discrete words. It's normal for a single word in Sahaptin to translate into a full sentence in English.

Sutterlict offers for comparison the English word antidisestablishmentarianism, the second longest word in the English language, saddled with prefixes and suffixes.

"Try unpacking that word, and then imagine having to do that for every word," Sutterlict said. "That's a little bit what it's like to learn Sahaptin."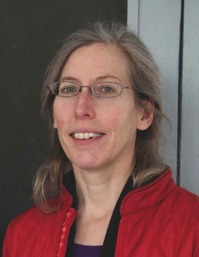 To help produce classroom materials for the instruction of Sahaptin, Beavert is working with doctoral student Joana Jansen (right) to create a grammar.

"As a linguist, there's something really compelling about these languages in which a single word can express so many thoughts," Jansen said.

Using a Sahaptin alphabet created in the 1970s, Jansen works methodically with transcriptions and texts to build a database from which she can identify patterns that will become grammar rules. The next step is to distill what she discovers into an organized ladder of classroom materials.

In teaching English, "you can't go into a Head Start class or even a high school class and just start listing all the different verb tenses," she said. No matter what the language, "there has to be a sequence that helps the students build on what they've learned."

Distilling Sahaptin or other native tongues into a digestible form is not the only difficulty. Often there are concepts and philosophies threaded into these languages that aren't present in English. While this is a challenge for NILI's students, it is also something quite alluring, unlocking part of their culture that had previously been a mystery to them.

"Take the word for salmon," said Jacob. "There's the regular word for salmon, and there's a different name for when you're paying respect to the fish and eating it.

"If we lose the ability to express that, we won't be Yakama any more. Salmon will just be a fish we see at Safeway."

Apprentices Without a Master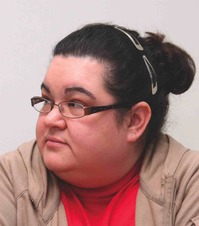 Other students at NILI don't have the luxury of a resident master like Beavert, but they are working diligently nonetheless to revive their tribal languages. Marnie Atkins (right), of the Wiyot tribe, and Sheryl Steinruck of the Smith River Rancheria tribe, came from northern California to study languages that are largely without fluent elders.

The Wiyot language hasn't had a fluent speaker since the 1950s, but don't tell Atkins it's extinct. She cringes at the word and prefers to say it's dormant, waiting to be woken from its slumber. Her painstaking task is to resurrect Wiyot using old written grammars and recordings, something she says is made easier by the linguistic training she's received at NILI.

As a child, she would notice other Native American students spouting phrases of their tribal languages on the playground, and would wonder what Wiyot sounded like. She later became the tribe's first official language preservation officer and started attending conferences, which inspired her to get more formal training.

"I came here to get the tools I need," she said. "We need to rely on ourselves when it comes to saving our languages. We're the only ones who'll be in it for the long-term."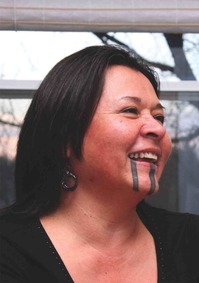 Both Atkins and Steinruck are part of a master's program in language specialization teaching. Steinruck (left) was constantly told by her parents that it was her duty to "learn and teach, learn and teach" the traditional culture, and she had originally intended to be a teacher before life, children and myriad other careers sidetracked her.

Despite some trepidation because she hadn't been in school since the 1970s, she decided to get formal training to become a better teacher of her tribal language, Tolowa. She considers herself a lower level intermediate speaker, but she's working to improve her skills with the help of a dictionary and also support from members of the Siletz tribe, whose language is very similar.

While organized, tribal-based revitalization efforts for Tolowa have been underway since 1968, few truly fluent speakers remain. Steinruck believes taking a different approach will be key.

"We've tried for years to use writing and reading, and it hasn't worked," she said. "I want to focus more on speaking and listening. That's how we're going to get more of us to really learn it."

She hopes to eventually build a curriculum that fits all types of language learners that can be blended with a holistic program in the traditional ways.

"I want to teach them how to catch a fish, how to can it and how to cook it," she said. "I want to build a dance house and teach them how to dance, all while using the language. The language needs to be in our cultural realm and out of the political realm."

Subtle Forms of Assimilation

Present day learners and language preservers also struggle with questions that arise from trying to adapt the language to modern times. Will the process of producing a written translation from a traditionally oral language sap it of some of its potency?

Would that in fact be a subtle form of assimilation? There are varying opinions among different tribes about this, but no matter what their point of view, their options can be limited because their languages are so close to extinction.

Another complexity is creating words for modernities that didn't exist in the late 19th century when the languages were widely spoken. To refer to something like a video game, the English word might be used. In other instances, a word from the native language is adopted. The word for cell phone in Sahaptin, for example, refers to people speaking across great distance and through the air. But does that word then continue to contain both the original and modern meanings? Or does the modern meaning win out?

"What's more likely -- that we'll be yelling at each other across a field or that we'll be talking on cell phones?" Sutterlict asked. "I can see people forgetting what the original meaning was.'"

While it might be impossible to fully resuscitate some of these languages, there is hope that, as more and more young Indian students are drawn to learning their native languages, the boarding school stigma that infected Sutterlict's father is finally starting to fade. In support of the larger movement toward language preservation, NILI will be hosting the 17th Annual Stabilizing Indigenous Languages Symposium this summer, bringing together native community members, linguists and activists from around the country to encourage collaboration on preserving endangered languages.

"When we're done here, we'll go back to the reservation and share what we've learned," Jacob said. "But I hope someone will replace us here; NILI has a great model and I hope it can continue to help Indians and non-Indians alike save these languages."
Photo of Virginia Beavert by Sara Gettys/Yakima Herald-Republic
Other photos: Jack Liu