by Marc Dadigan

A Russian journalist -- now an international studies student -- explores subtle media suppression in her homeland.

Elena Rodina calls it her "chocolate Putin" story.

Before coming to Oregon, the second-year master's student in international studies was a writer for the Russian Esquire, working at the summit of her country's journalism world and covering everything from the ubiquity of surveillance cameras in Moscow to the aftermath of the 2005 Beslan school massacre.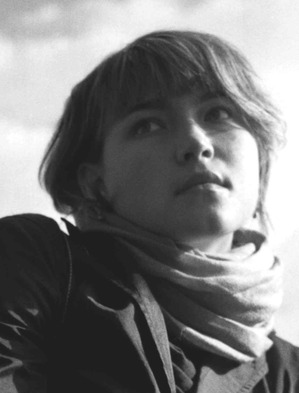 But for one of her more lighthearted assignments, she wrote about a chocolate factory, renowned for making life-sized chocolate sculptures of celebrities and public figures. It should have been a fun, innocuous feature, but when Rodina wrote that the factory once considered making a chocolate Putin, the manager was furious and accused her of fabrication.

"She was afraid of saying something about Putin or that people would think it was offensive to be eating or licking a Putin, so she denied it," Rodina said. "It was absurd to think the government would care. But this is how some people are."

She says the story is emblematic of a uniquely Russian form of self-censorship that affects not only journalists' sources but also journalists themselves. A victim of it herself, she says media suppression in Russia is far more subtle and intangible than many tend to believe -- a difficult-to-define mixture of Soviet-era paranoia, government interference and growing ambivalence towards journalism as a craft, something she started to feel herself.

"I was at a weekly magazine that was like the Russian Time, and we had an editor who had friends in the government and would take out any verb or adjective that was critical," she said. "He'd make everything neutral. I had a co-worker who kept a running list of his absurd editing choices as a joke."

Needing a break from journalism and having friends who attended UO, Rodina decided to enroll in graduate school as a means to study this censorship dynamic from a distance. It's her hope she'll be able to produce a more accurate and less melodramatic view of it than is often depicted in the mainstream media.

Many outsiders have an inaccurate impression of press freedom in Russia, she says, as media reports tend to focus on the small minority of journalists who are murdered or imprisoned for their work.

"They think we all live in cages and are about to be killed," she said. "And some people think America is completely free. In both ways, it's a very ignorant attitude."

Thus far Rodina has conducted in-depth interviews with 15 former colleagues and is planning to get more input by posting online surveys to a website for regional editors, who, she says, often suffer more harassment from their local governments than national reporters ever face from Moscow.

Esquire, in fact, publishes many stories critical of the government, and there are a number of Russian journalists who are doing the sort of dogged investigative work on which the American press prides itself, she says. This points to potentially bigger problems than government-friendly editors bowdlerizing oppositional content -- namely, a pervasive chilling effect among reporters and a reading public that is exhausted by negative stories.

"The government tolerates a lot of the negative press because it doesn't affect the masses, so it gives the appearance of a democracy," she says. "But the people are tired of the stories about corruption and they don't care. As a journalist, it's hard to feel inspired to write when it's like this."

Watch a slideshow about Elena Rodina's journalistic globetrotting, from the Arctic Circle to Cuba, as she wrote for Russian magazines.

photo: Julia Lisnyak