Natural Sciences
Better Health Through Hot Tubbing
A test subject joins the research team and plans a career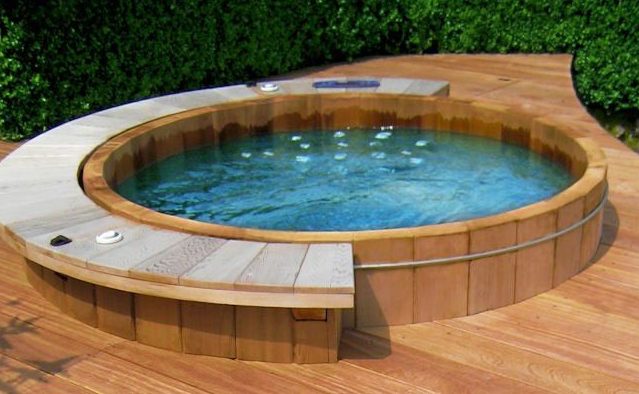 Get paid to sit in a hot tub? For Samantha Bryan, that was a no-brainer.
Bryan, who is majoring in human physiology, has a condition called polycystic ovary syndrome, or PCOS, which affects about 15 percent of women of childbearing age—close to 10 million worldwide. The hormonal imbalance causes cysts in ovaries and can lead to infertility, obesity and other health concerns.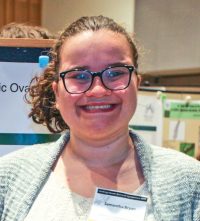 Bryan (right) was one of the first to respond last year when she learned that the human physiology department was seeking subjects for tests on the benefits of hot-tubbing. Now she's on the other side: Today Bryan helps run these tests, as an undergraduate research assistant in professor Chris Minson's laboratory on cardiovascular physiology.
Scientists know that passive exposure to heat can be therapeutic, but there's still a lot to learn about its effects for populations with specific health issues such as PCOS. Although the research behind PCOS studies wasn't foremost in Bryan's mind when she volunteered for the hot-tub tests, she found herself inspired by the experience of working with scientists.
Offering an academic portfolio that includes strong grades in the sciences and a wealth of enthusiasm, Bryan applied for, and was accepted to, the research team that ran the tests in which she participated. Earlier this year, she helped administer the latest trials on the effects of hot-tubbing on cardiovascular health in women with PCOS.
Over an eight-week period, subjects completed 30 one-hour sessions in water kept at 104.5 degrees Fahrenheit. They passed the time by reading or watching Netflix videos.
Bryan helped monitor participants, watching their body temperature and heart rate and keeping them hydrated. She also assisted in the lab tests and analyzed results. This work formed the basis of a presentation that Bryan made at the 2017 Undergraduate Research Symposium, a showcase for undergraduate research at Oregon.
Using data collected by researchers Brett Ely and Vienna Brunt for their dissertations, Bryan compared women with and without PCOS, using two measures of cardiovascular health: blood pressure and "pulse wave velocity," which describes the elasticity of arteries. The hot-tub therapy appeared most beneficial for blood pressure, she said; women with PCOS experienced a larger decrease in blood pressure than did their counterparts without the condition.
Bryan also has her own example as evidence of the benefits of hot-tub therapy. During her treatments, her blood-glucose levels dropped from prediabetic to near normal.
Altogether, Bryan said, the results suggest that other populations with health risks—for example, those with type 2 diabetes—could benefit from this form of heat therapy.
That's where Bryan is setting her sights now.
The Bend native, who wants to be a doctor, chose the UO because of its status as a top-tier research university. Working in research has proven so satisfying that Bryan has decided to expand her career horizons—she plans to become a physician-scientist, running both a clinic and the research trials that will support it.
"I'm fascinated with human health and the role that scientific innovation can play," Bryan said. "Research is essential to that."
—Damian Foley