Social Sciences
An Exotic Research Topic
Overcoming skepticism to develop an award-winning paper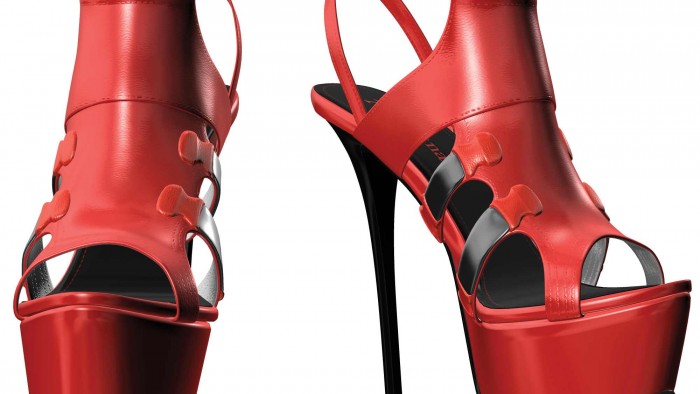 For Amber Bryan, the most intriguing thing about the world of exotic dancing isn't the sexy performances of women who do it. It's the everyday nature of their lives away from the stage.
"The one girl that I interviewed at her house was dressed in soccer mom clothes, and she was baking—it was a totally different world," said Bryan (below right), who graduated earlier this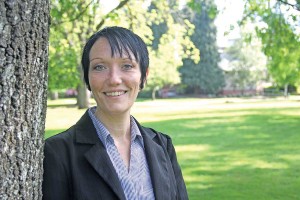 year. "They do all the stuff that we do: They take out the trash, they mop the floor. They're not sexual beings all the time."
A 2014 graduate in women's and gender studies, Bryan's decision to focus on strippers as the basis for a research project prompted a considerable amount of eye-rolling from some—and a difficult conversation or two with her own mother. But no one can question the results: Bryan's project stood out in a demanding program for promising young researchers and earned her a $1,000 research award from the UO Libraries.
Bryan was a student with the McNair Scholars Program, which prepares qualified juniors and seniors for graduate study leading to PhD degrees. The program provided comprehensive support that enabled her to complete a research project, earn her undergraduate degree and apply to graduate schools; Bryan learned everything from how to write a research paper to what to say in a job interview.
Bryan's interest in the intersection of women's sexuality and exotic dance stems from her days as a waitress in a Houston-based gentleman's club called Baby Dolls. Working with mentor Lamia Karim, associate head of the department of anthropology, Bryan developed a research premise that could be completed within the narrow three-month window required by the McNair program: How does exotic dancing affect women's sexuality?
Working with advance approval from owners and managers, Bryan visited Eugene-area dance clubs; she studied how the dancers interacted with both male and female customers, taking notes by typing into her phone (which made it look like she was texting) to be less conspicuous. She also repeatedly disguised herself—adding glasses or an entirely different style of dress—to remain anonymous to the dancers and preserve the authenticity of the behaviors she witnessed.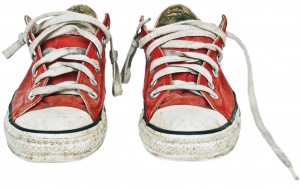 Once she had collected enough observations, Bryan introduced herself to individual dancers and explained her project. Twenty-two of them agreed to subsequent interviews. She found that working as an exotic dancer increased women's sexual interest in other women, and also their sexual encounters with both genders. In general, they gained more empathy toward other women, which one dancer summed up best by saying:
"Since becoming a dancer I have learned that we all have a story that makes us who we are. A person might act a certain way because of what she's been through. This doesn't make her any uglier than anyone else, it makes her unique and it makes her who she is. It makes her an individual. It makes her beautiful in her own way."
Bryan was changed by the experience, as well. Facing regular project deadlines and other academic demands, she developed organizational and critical-thinking skills. She also learned how to talk about her research in a succinct, accessible manner—the so-called "elevator pitch," which serves scholars in presenting their work.
The first member of her family to attend college, Bryan's next stop is graduate school as she pursues a career in nonprofit management or international law.
"I learned a lot about myself—I'm so resilient, I have a lot more patience than I thought I did, and I'm capable of doing something huge," Bryan said. "The research experience was a blessing—it taught me to dig deep within myself." 
—Matt Cooper
Photo of Bryan: Matt Cooper