Awards/Funding for UG Research
Several programs on campus provide tuition, stipends or awards for student research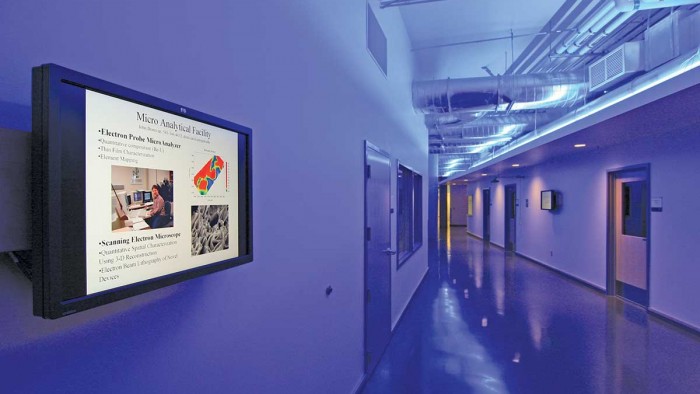 The UO Libraries' Undergraduate Research Awards recognize students who demonstrate extraordinary skill and creativity in the application of library and information resources to research and scholarship. The awards are granted each spring, with winners typically receiving $1,000 to $1,500 cash awards. (See "An Exotic Research Topic," a story about a women's and gender studies student who won an award this year for her thesis on exotic dancing.)
Students in the STEM fields—science, technology, engineering and mathematics—can receive a full scholarship as well as employment upon degree completion at a U.S. Department of Defense research facility, under the Science, Mathematics And Research for Transformation (SMART) Scholarship for Service Program. Scholarships include a cash stipend of up to $38,000 a year, full tuition, required fees, health insurance contribution and book allowance.
The UO Center on Teaching and Learning grants three Undergraduate Research Fellowships per year, providing a full-tuition waiver to promising scholars. Many of the recipients have been science majors, but recent recipients have also included an English major and an anthropology major.
For low-income and first-generation students, or those from a group that is underrepresented in graduate education, the McNair Scholars Program is designed to propel motivated students toward earning doctoral-level degrees. The program's many support services include tuition support plus a $2,800 summer research stipend.
The UO R25 Summer Research Program offers fellowship opportunities for undergraduates to participate in research projects funded by the National Institute of Child Health and Human Development. Participating UO labs include those in molecular biology, neuroscience, psychology and linguistics as well as several others. The program offers professional training and approximately $3,800 in summer stipends.
The Center for Sustainable Materials Chemistry Summer Research Program provides $4,000 in funding for undergraduates to participate in a nine-week summer program during which they are introduced to research techniques and trained in the use of the cutting-edge instrumentation in the underground Lorry I. Lokey Laboratories (pictured above). Student research positions are available in chemistry, physics and engineering.