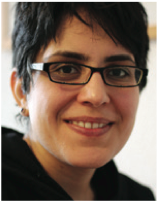 For Stephanie Majewski and Shabnam Akhtari, the love of mathematics began in grade school.
Majewski remembers enjoying after-school math programs. Akhtari realized in elementary school that arithmetic "seemed very natural and easy."
Now these women are taking the math they embraced as children in uncommon directions as new faculty members at the UO.
Both will be joining departments—physics and mathematics, respectively— where tenured female faculty members are somewhat of a rarity. These two fields (unlike biology and chemistry, where great strides have been made) have the greatest underrepresentation of women—across the nation and around the world.
To underscore the UO's commitment to bringing these women on board, both received supplemental funding through the university's Underrepresented Minority Recruitment Program, designed to increase faculty diversity. This the first time this fund has been used to recruit women into male-dominated disciplines.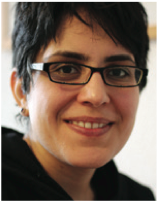 Shabnam Akhtari, who will join the math department in September, specializes in number theory and related fields. The only tenure- track female in math, she arrives from Montreal, where she was a postdoctoral fellow with the University of Montreal and McGill University.
A native of Esfahan, Iran, the country's third-largest city, Akhtari credits her homeland for a strong undergraduate education. But she chose the University of British Columbia for her PhD because she sought a more rigorous environment for upper-level studies.
"We get very, very good teachers (in Iran)," Akhtari said. "But for various reasons researchers leave the country."
Akhtari also brings experience as a postdoctoral fellow from the Max Planck Institute in Bonn, Germany, and Queen's University in Kingston, Canada.
Akhtari's specialty—Diophantine analysis and the geometry of numbers— is "a very old branch of mathematics," she said, and it requires competence in multiple areas.
Department head Hal Sadofsky described Akhtari's area of expertise as one in which seemingly elementary problems can be "fiendishly difficult" to resolve.
Akhtari's work "is part of classical number theory, an area that our department has not been strong in for many years," Sadofsky said.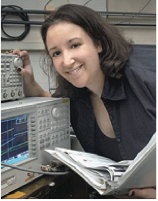 Stephanie Majewski, who joins the physics department in December, is currently in Switzerland collecting data from the Large Hadron Collider (LHC). After that, she will split her time between Eugene and Geneva, where UO researchers and thousands of other scientists are teaming up at the LHC to test some of the fundamental theories of particle and high- energy physics.
Majewski is on the hunt for supersymmetric particles, using the world's most powerful particle accelerator to smash protons together and unlock discoveries about the physical universe and concepts such as dark matter. But if that sounds like the makings of a Hollywood disaster movie, you've been spending too much time in a theater.
"Cosmic rays have been striking the atmosphere and showering us with a lot higher energy than what we're doing in the laboratory," she said.
Majewski, who earned her PhD in applied physics from Stanford, is the second tenure-track woman in the department, joining Miriam Deutsch, who studies experimental optical physics.
"Stephanie is an excellent scientist and a very outgoing person, very interested in teaching and outreach," physics professor James Brau said. "She is going to be a terrific colleague."
Majewski was a viola performance major as an undergraduate at the University of Illinois. But her desire to understand things "at the most basic level," she said, prompted her to pursue particle physics instead.
The LHC is the cutting edge for particle physics research because it could enable scientists to create and study dark matter. Dark matter is hypothesized to account for a large part of total mass in the universe but it is not visible with telescopes.
This fall Majewski concludes another yearlong period of intensive data collection in the search for a particle called the "stop."
"We're connecting different fields of physics, answering a bigger question than just something specific to particle physics," she said. "This is a very global question."
-Matt Cooper