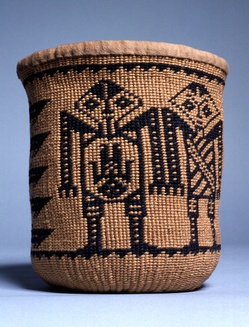 Native American artwork, traditional Latino dance, stories from Oregon loggers and fishermen—this is just some of the stuff from which folklife is made.
And now, with the creation of the Oregon Folklife Network (OFN)—whose hub will be located at the UO—the state's rich legacy of folk culture will be digitally documented and preserved in a central location accessible to all.
The OFN's activities will include:
• A survey of folk artists across the state
• A folk artist apprenticeship program
• A traveling exhibit of art produced through the apprenticeship program
• An interactive, online map that will guide viewers to information, photographs and video footage of folklife in locations across Oregon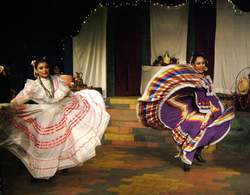 One of the OFN's main functions will be the archiving of folklife materials, including the digitization of some materials that will then be available electronically. This digital archive will be one of only a few of its kind nationally.
The OFN will foster greater collaboration among researchers and folklorists, breathing new life into an area of the arts that is traditionally among the most underfunded, said Lisa Gilman, UO associate professor of English and folklore and director of the UO folklore program.
The formation of the OFN also underscores the UO's dedication to service. "One of the university's missions involves reaching out to underserved and underrepresented cultures and communities. Having the OFN here helps facilitate this," said Gilman. "It will also expand the university's collection of materials relating to Oregon immigrants, tribes and people from other cultural backgrounds."
The OFN's immediate predecessor was the Oregon Folklife Program, housed at the Oregon Historical Society. When this program closed in 2009 due to lack of funding—leaving no statewide organization responsible for folk art curation and programs—a group of stakeholders gathered to determine the future of public folklore programming in Oregon.
Together they decided that the UO would be the best place to establish a re-envisioned organization because of its strong academic infrastructure as well as the resources available through the Knight Library and the Randall V. Mills Archives of Northwest Folklore. The new name, Oregon Folklife Network, reflects a collaborative model, which brings together the UO, state arts agencies and arts, heritage and cultural nonprofits.
Gilman was one of the three principal figures at the university instrumental in establishing the OFN. She is joined by Doug Blandy, associate dean of the School of Architecture and Allied Arts, and James Fox, head of the UO Libraries Special Collections and the University Archives.
The Oregon Cultural Trust has made a $50,000 grant in support of the OFN, with additional external support from the Oregon Arts Commission. Internal UO funding comes from CAS, AAA, the UO Libraries, the Office of the Vice President for Research and Graduate Studies and the Office of the Senior Vice President and Provost.
—AC and LR
Photos courtesy of the Oregon Arts Commission