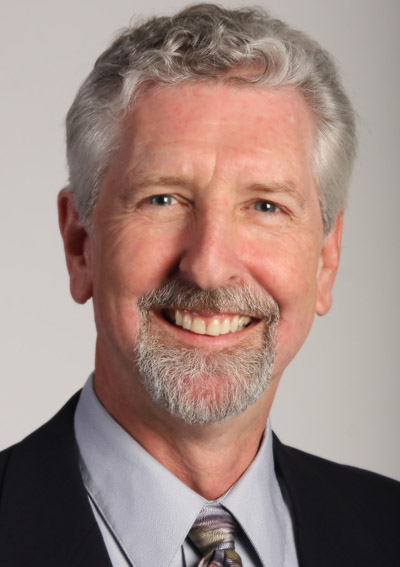 Scott Coltrane comes to the UO from University of California, Riverside, where he was an Associate Dean in the College of Humanities, Arts and Social Sciences. His scholarly field is sociology, with a special interest in fatherhood. He and his wife Wendy Wheeler-Coltrane have two grown children, Colin and Shannon. The Coltranes moved to Eugene in late June, just as the Olympic Trials were starting, so got a very special introduction to the city and university.


YOU DID QUITE A BIT OF RESEARCH ON THE UO WHEN YOU APPLIED FOR THE DEAN POSITION. WHAT DID YOU LEARN?
I was most impressed with the expertise and accomplishments of the UO faculty -- especially in the College of Arts and Sciences. Virtually every department and program in the College has faculty with unsurpassed records. So many of them could be professors at the very top U.S. universities, but they choose to be at the UO and this creates a remarkably stimulating environment for innovation and discovery.

UO faculty are exceptionally well trained, yet they think independently and are not constrained by narrow conceptions of how to conduct research. This means they are more likely to take chances and create new ways to understand the world. And they are more committed to undergraduate education than faculty at most public research universities -- in fact they rival faculty at the best liberal arts and sciences colleges in the country. That creates a very special learning environment for undergraduates in the College.

WHAT ARE YOUR MAIN CHALLENGES AS NEW DEAN OF THE COLLEGE OF ARTS AND SCIENCES?
One of the major strengths of the College is its size and complexity: it offers three-fourths of UO classes and grants almost two-thirds of UO's degrees. Forty departments and programs offer degrees ranging from medieval studies to biochemistry. The breadth and depth of academic offerings makes the College a wonderfully rich learning environment, but it is sometimes hard to see how they fit together. My challenge as Dean is to show how all these scholarly endeavors contribute to our greater collective understanding. This diversity is what makes the College -- and the UO -- such a special place, for students and faculty alike.

YOU'RE COMING TO OREGON FROM THE UNIVERSITY OF CALIFORNIA SYSTEM -- HOW DO THE TWO ENVIRONMENTS COMPARE?
I spent the last 20 years of my academic career at UC Riverside and earned degrees at UC Santa Cruz after two years at Yale, so I am very familiar with how the University of California system works. The UC system is a fantastic public university, with ten great campuses. Its sheer size and scope make it much more bureaucratic than the UO, and I look forward to the opportunities a more reasonably sized environment will afford. The UO has been planned with attention to appropriate human and environmental scale, and if we can solve some of the budget and resource issues facing us, we will be in a great position to take advantage of one of the UO's great strengths: the fact that it's just the right size to blend first-rate undergraduate teaching and graduate training in a research university environment.